John Pollack, MD, FASRS
John Pollack, MD, FASRS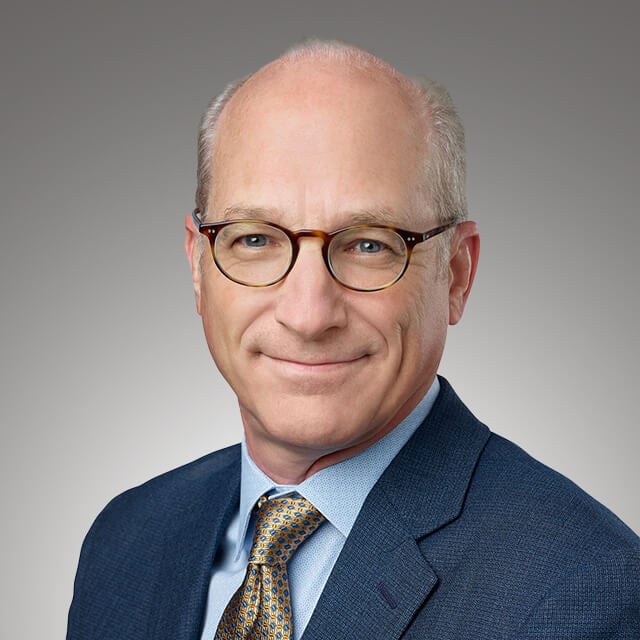 Dr. Pollack has been with Illinois Retina Associates and Rush University Medical Center since 1997. A recognized leader and innovator in the field of retina, he has delivered over 200 scientific presentations across the globe and has published over 60 scientific papers and book chapters. He sees patients in our Joliet and Hinsdale locations.
Dr. Pollack's passion for ophthalmology was inspired by his father, who was also an ophthalmologist. He received his undergraduate degree at Washington University in St. Louis and his M.D. at Georgetown University. He completed his ophthalmology residency at Washington University and his retina fellowship at the Medical College of Wisconsin, in Milwaukee.
Dr. Pollack has held a number of national leadership positions and received many honors. He is Past-President of both the American Society of Retina Specialists [ASRS], the largest organization of retina specialists in the world, and the Foundation of the ASRS, which supports patients and the retina community through education, awareness, and fundraising. Dr. Pollack serves on the Board of Directors of multiple non-profit and commercial medical entities, is co-founding Editor of the widely referenced annual ASRS Preferences and Trends Survey and is co-founder of 'The Winning Pitch Challenge', a medical competition that accelerates innovation in ophthalmology.
Dr. Pollack is recipient of the ASRS Senior Honor Award, the AAO Achievement Award, and has been identified by Ocular Surgery News as one of "OSN Retina 150," a select group of retina specialists identified by the publication's editors and publisher as leading innovators in the field of medical and surgical retina. He has been listed in "Best Doctors in America", "Guide to America's Top Ophthalmologists", and "IL Top Doctors" for many years. In 2017, Dr. Pollack became a Charter Inductee into the Retina Hall of Fame, in recognition of exceptional lifetime achievements and contributions to the field of retina.
Dr. Pollack's research interests include retinal cell therapy, retinitis pigmentosa, MacTel, macular degeneration, diabetic retinopathy, retinal vein occlusion, and epiretinal membranes. He has served as chairman, principle investigator, or co-investigator in over 20 major national research studies, and is an advisor to pharma, biotech and device companies seeking to develop more effective retina therapies.
In their spare time, Dr. Pollack, his wife Susan, and their three children share an enthusiasm for fishing, skiing, and travel.
My passion is providing patients with the very highest quality, cutting edge retina care in a personalized and compassionate manner. My mission is to provide every patient with a clear understanding of their retinal disorder, as well as how current and evolving treatment options can be customized to their particular retina problem and personal needs. My goal is for patients to leave my office with an appropriate level of hope and optimism that 'help is on the way'. I feel very fortunate to be in a position to help improve the quality of life for so many people.

—

Dr. Pollack
Dr. John Pollack's Patient Testimonial
Dr. Pollack's Credentials
President, Foundation of the ASRS
Executive Committee, Foundation of the ASRS
Co-founding Editor, Annual ASRS Preferences and Trends (PAT) Survey
Board of Directors, Illinois Society for the Prevention of Blindness

Senior Honor Award, ASRS
Achievement Award, AAO
Listing in Best Doctors in America
Listing in Guide to America's Top Ophthalmologists
Ocular Surgery News Retina 150 Innovators in Medical and Surgical Retina
Retina Hall of Fame, Charter Inductee

Principal Investigator, Aldeyra GUARD Trial – Phase III, multi-center, randomized controlled prospective trial of repeated intravitreal injections of ADX-2191 versus standard of care for prevention of PVR after retinal detachment repair
Principal Investigator, Genentech PAGODA Study- Phase III, multi-center, randomized, study of efficacy and safety of the Ranibizumab port delivery system for sustained delivery of Ranibizumab in patients with DME
Principal Investigator, Genentech PAVILLION Study – Phase III, multi-center, randomized, study of efficacy and safety of the Ranibizumab port delivery system for sustained delivery of Ranibizumab in patients with NPDR
Principal Investigator, Genentech ARCHWAY Study – Phase III, multi-center, randomized, study of efficacy and safety of the Ranibizumab port delivery system for sustained delivery of Ranibizumab in patients with AMD
Principal Investigator, Genentech PORTAL Extension Study – Phase III, multi-center, randomized, study of efficacy and safety of the Ranibizumab port delivery system for sustained delivery of Ranibizumab in patients with subfoveal neovascular AMD (2018-20 – continued f/u and tx of patients enrolled in Phase II Study)
Principal Investigator, LADDER Study, Sustained-release drug implant study evaluating treatment of macular degeneration with fewer injections
Principal Investigator, Neurotech – Phase II randomized, active Controlled, masked study to evaluate the safety and efficacy of intravitreal implantation of NT-503-3 encapsulated cell technology compared with Eylea for the treatment of recurrent subfoveal CNV secondary to AMD
Study Chariman & Principal Investigator, Intravitreal Steroid Injections studies (ISIS) – multi-center national clinical trial
Principle Investigator, Artificial Silicon Retina Project (Optobionics Corporation) – Evaluation of subrtinal implantation Artificial Silicon Retina for treatment of retinitis pigmentosa.
Co-investigator, VIP study (QLT/Novartis)
Principle Investigator, TTT4CNV Study (Iris Medical) – multi-center national clinical trial
Principle Investigator, VISTA Study – Combined Visudyne PDT + Intravitreal triamcinalone acetonide injection for wet AMD.
Co-Investigator, OTHERA Study: Topical antioxidant treatment for prevention of cataract progression following vitrectomy surgery
Principle Investigator, MacuSight Trial: Studying effectiveness of subconjunctival injection of Sirolimus for treatment of diabetic marcular edema. Funding: MacuSight Inc.
Principle Investigator, DRCR Network Study "B": Intravitreal Steroid Injections for Diabetic Macular Edema – NEI-sponsored multicenter national trial randomizing patient to either laser or one of 3 doses of intravitreal steroid injections
Principle Investigator, DRCR Netowrk Study: A Phase 2 Evaluation of Anti-VEGF Therapy for Diabetic Macular Edema: Bevacizumab (Avastin)
Principle Investigator, READ-2 Study – Intravitreal Lucentis versus laser treatment for Diabetic Macular Edema.
Principle Investigator, SCORE Study – INtravitreal steroid injections for macular edema associated with vascular occlusions.
Co-Investigator, DRCR Study "I" – Combined IVTA + Laser for treatment of DME.
Co-Investigator CATT trial – NEI-sponsored trial comparing Lucentis versus Avastin for treatment of Wet AMD
Principle Investigator, CRAVE Study: Comparison of anti-VEGF agents in the treatment of macular edema secondary to retinal vein occlusions.

Archives of Ophthalmology
Ophthalmology
American Journal of Ophthalmology
Retina
British Journal of Ophthalmology
Case Reports in Ophthalmology

American Society of Retina Specialists
American Academy of Ophthalmology, Fellow
American Medical Association
The Retina Society
Association for Research in Vision and Ophthalmology

Vitreoretinal Surgery – Medical College of Wisconsin

Ophthalmology – Washington University

Internal Medicine – Jewish Hospital

M.D. – Georgetown University

B.A. – Washington University