Henry Feng, MD
Henry Feng, MD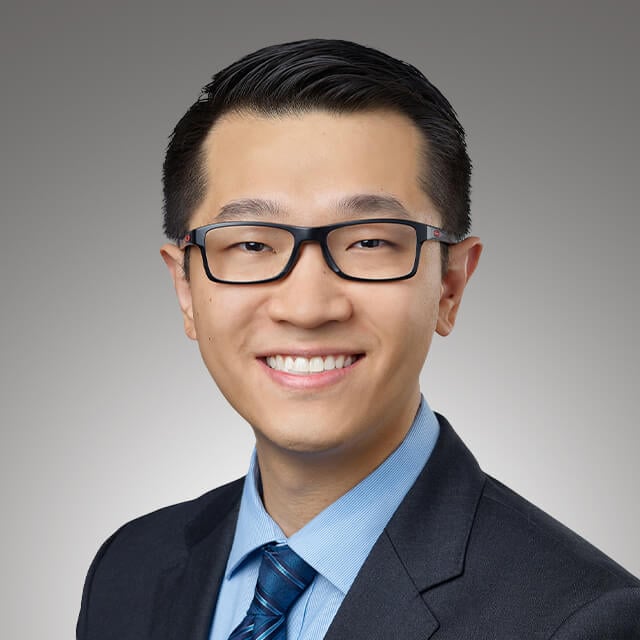 Henry Feng, MD specializes in the medical and surgical treatment of conditions involving the retina, vitreous, and macula. He is an expert in managing the full spectrum of vitreoretinal disease and pathology including retinal detachment, retinal holes/tears, macular degeneration, diabetic retinopathy, retinal occlusion, epiretinal membrane, vitreomacular traction syndrome, macular hole and dislocated intraocular lens, as well as other rare and complex retinal conditions. He is an Assistant Professor of Ophthalmology at Rush University Medical Center. He joined Illinois Retina Associates in August, 2022.
Prior to medical school, Dr. Feng served as a global health volunteer for several charity hospitals in India and graduated from the University of Chicago, with academic honors in biochemistry, chemistry, and biology. He then earned his medical degree from Rutgers Robert Wood Johnson Medical School, in New Jersey, and developed his passion for ophthalmology and retinal disease through a summer research fellowship. Dr. Feng was inducted into the Alpha Omega Alpha (AOA) honor society and went on to complete his ophthalmology residency, chief residency, and vitreoretinal surgery fellowship at the prestigious Duke University Eye Center in Durham, North Carolina.
As a physician-scientist, Dr. Feng combines his clinical and research expertise to deliver the highest quality medical and surgical retinal treatments to patients in a personalized and compassionate manner. His experience is highlighted by over 20 scientific publications in leading academic journals and numerous presentations, at national meetings and professional ophthalmology societies. Dr. Feng is an investigator in multiple clinical trials and has earned numerous honors, including the Master Contributor Award from the Journal of Vitreoretinal Disease, which represents the highest level of achievement within the official journal of the American Society of Retina Specialists. He is also an editor for All About Your Eyes, a concise reference book aimed at helping patients better understand their eye condition. Dr. Feng sees patients at Illinois Retina's Harvey, Hinsdale, Joliet, Oak Park and Rush office locations.
When he's not seeing patients, Dr. Feng enjoys tennis, swimming, and cooking a variety of cuisines ranging from dumplings to guacamole as well as spending time with his wife, two children, and golden-lab retriever.
It is a privilege to be trusted with the responsibility of protecting sight. In caring for patients with retinal disease, offering guidance and reassurance are often as important as treating the condition itself. My mission is to provide each patient with a clear understanding of his or her retinal disorder and deliver the highest quality medical and surgical care with kindness and compassion.

—

Dr. Feng