Ryan Sabherwal, MD
Ryan Sabherwal, MD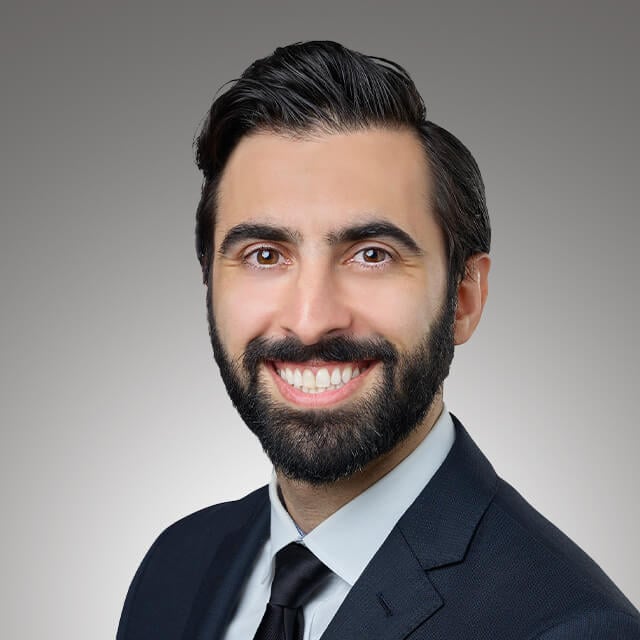 Naryan "Ryan" Sabherwal, MD, developed an early respect for the practice of eyecare growing up as the son, grandson and nephew of optometrists and opticians, in Erie, PA. As a frequent witness to the gratitude his father's patients expressed, he became acutely aware of the vital role that vision plays in everyone's life.
Dr. Sabherwal graduated Summa Cum Laude with a degree in Health Sciences and a minor in Biology from James Madison University, and then attended Drexel University College of Medicine, in Philadelphia, where he was inducted into the AOA honors society. Dr. Sabherwal did his residency at Loyola University Medical Center, where he was elected Chief Resident, in his final year. He followed that up with a vitreo-retinal surgery fellowship at Rush University and Illinois Retina Associates. Dr. Sabherwahl then joined Illinois Retina in 2019.
Dr. Sabherwal is an Instructor at Rush University Medical Center, and has an interest in clinical education of medical students, residents, and fellows. As Chief Resident at Loyola, he worked with the faculty to change the didactic curriculum to include more interactive learning sessions. He also has an interest in global health and treating underserved populations. He has traveled to Cameroon, Africa, on a medical mission trip, and hopes to make international work a consistent part of his career.
Dr. Sabherwal has co-authored multiple peer reviewed research articles, and has given presentations at national symposia including the Association for Research in Vision and Ophthalmology meeting, the American Society of Retina Specialists [ASRS] meeting, and the Loyola Alumni Day conference, where he was awarded the Robert Barnes award for best presentation. He is a member of several specialty medical organizations including ASRS, the American Academy of Ophthalmology, and the Chicago Ophthalmological Society. Dr. Sabherwal sees patients at our Harvey, Loop, Oak Park and Rush offices.
In his free time, Dr. Sabherwal enjoys exploring the city with his wife, children and his dog. He was an avid tennis player in high school and college and still enjoys playing. Since moving to Chicago, he has taken up axe-throwing as a hobby.
Patients trust us with one of their most important senses, their vision, which connects them to the world around them in ways most people take for granted. Many retinal diseases can cause permanent visual impairment, even blindness. Science and technology have made it possible to treat many of these previously untreatable conditions. It's an honor and privilege to work with my patients to keep them functioning at their highest level.

—

Dr. Sabherwal