Ramon Lee, MD
Ramon Lee, MD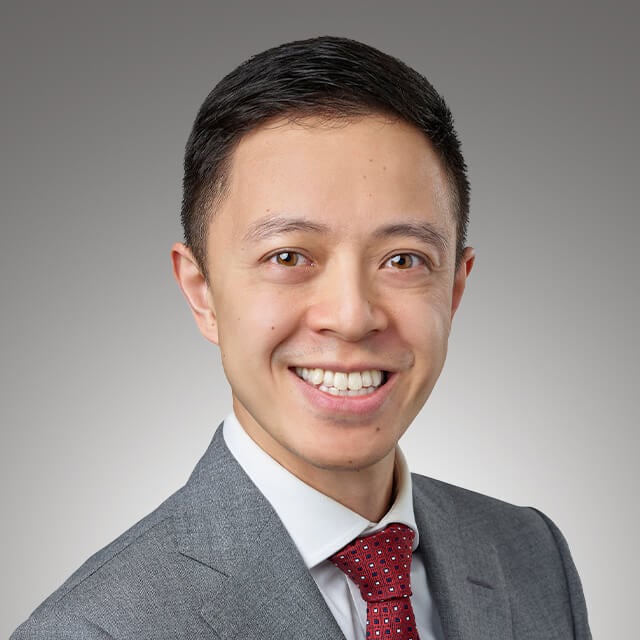 Ramon Lee, MD, specializes in the medical and surgical treatment of retina and macular diseases. His areas of expertise include treatment of age-related macular degeneration, diabetic retinopathy, retinal tears, retinal detachments, epiretinal membranes, macular holes and secondary intraocular lenses. He is an Assistant Professor of Ophthalmology at Rush University Medical Center, in Chicago, and he joined Illinois Retina Associates, in 2021. Dr. Lee is certified by the American Board of Ophthalmology. He is fluent in English and Cantonese.
After earning his undergraduate degree in neuroscience from Johns Hopkins University, Dr. Lee went on to earn his medical degree from Harvard Medical School. Following an internship at MacNeal Hospital and an ophthalmology residency at the University of Southern California and Los Angeles County Medical Center, Dr. Lee was chosen for a prestigious vitreoretinal surgery fellowship at Associated Retinal Consultants and William Beaumont Hospital in Royal Oak, Michigan, which is nationally known for training surgeons of the highest caliber.
Throughout his career, Dr. Lee has been recognized by his colleagues and national institutions. He has published numerous peer reviewed articles in specialty medical journals such as Ophthalmology, The American Journal of Ophthalmology, and Retina. Dr. Lee has presented his research to fellow ophthalmologists at the annual meetings of the American Academy of Ophthalmology and the American Society of Retinal Specialists, and has been granted the Retina Society Advocacy Ambassador Award and the Dr. John D. and Mrs. Gretchen H. Bullock Ophthalmology Award from Harvard Medical School.
Dr. Lee is a participating investigator in numerous clinical research trials including studies of neovascular age-related macular degeneration, intravitreal injections in patients with age-related macular degeneration, and several studies evaluating treatments for macular edema. He is a member of the American Academy of Ophthalmology, the American Society of Retinal Specialists, the Association for Research in Vision and Ophthalmology, Chicago Ophthalmological Society, and the American Medical Association. Dr. Lee sees patients in our Flossmoor, Orland Park and Munster, IN offices.
Born and raised in Chicago, Dr. Lee appreciates the opportunity to provide care to patients in and around his hometown. When he's not seeing patients, Dr. Lee enjoys spending time with his wife, who is a pediatric dentist. Some of his hobbies and interests include trying new restaurants, cooking for friends and family, traveling, and cheering for the Chicago Bulls.
As a native Chicagoan, it is my absolute privilege to be able to serve this community. My goal is to treat each and every person that walks into my office with the utmost respect and provide compassionate care of the highest quality. I am very fortunate to be part of a great team at Illinois Retina and I hope to leave a positive impact with every patient I meet.

—

Dr. Lee