Kourous Rezaei, MD, FASRS
Kourous Rezaei, MD, FASRS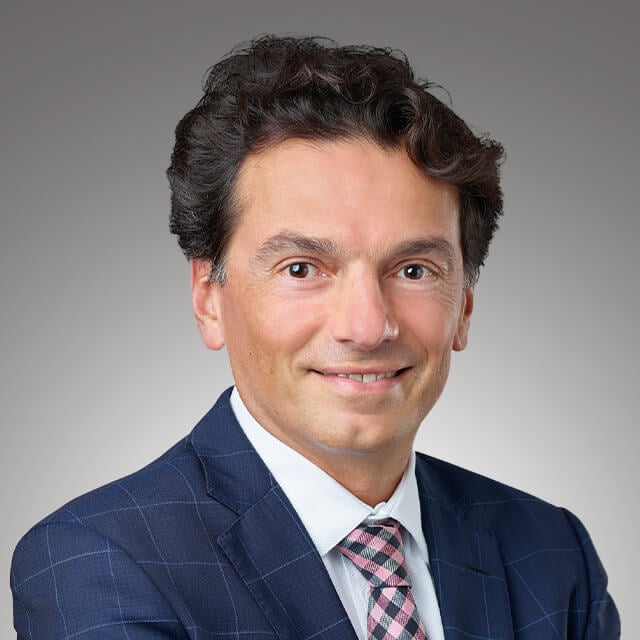 Kourous A. Rezaei, MD, is an internationally recognized expert in the medical and surgical treatment of vitreoretinal diseases. Dr. Rezaei is a distinguished inductee in the Retina Hall of Fame, he is certified by the American Board of Ophthalmology, and is listed in Illinois Top Doctors.
Dr. Rezaei is the President of the Retina World Congress and is a member of the Board of Directors at EURETINA, the largest retina organization in the world. He is a founding member of FLORetina, one of the largest retina conferences in Europe. He has served on the Board of the American Society of Retina Specialists [ASRS] and is a member of the prestigious Retina Society, Association for Research in Vision and Ophthalmology (ARVO), American Academy of Ophthalmology [AAO], Chicago Ophthalmological Society, American Society of Gene and Cell Therapy, and American Medical Association.
He has served as principal/co-investigator in numerous clinical trials, and has been frequently invited to speak in more than 40 countries. He has produced over 200 abstracts, presentations, publications and book chapters; and has served as an editorial board member for Investigative Ophthalmology and Visual Science (IOVS), Retina Times (ASRS), and Retina Today (BMC). Dr. Rezaei has received numerous awards including the University of Chicago's Albert M. Potts Award, Chicago Ophthalmological Society's Beem-Fisher Award, ASRS Senior Honor Award, and AAO Achievement Award; he is also the ARVO Silver Fellow and a Fellow of ASRS.
Education
Dr. Rezaei completed his medical degree at the University of Cologne in Germany, continued his research in cell transplantation for age related macular degeneration at the University of Chicago, where he completed his ophthalmology residency and served as Chief Resident. He performed a vitreoretinal surgery fellowship at the Kresge Eye Institute in Detroit, and received the prestigious Ron G. Michels Fellowship Award, which is given to the most outstanding retina fellows in the country.
Dr. Rezaei became the Director of Vitreoretinal Service and also the Director of Vitreoretinal Fellowship at the University of Chicago. In 2005, he joined Illinois Retina Associates and became Associate Professor of Ophthalmology and Director of the Vitreoretinal Fellowship at the Rush University Medical Center.
Dr. Rezaei is Director of Retina Center in Munster, IN and is involved in teaching at the Rush University Medical Center.
He and his wife enjoy spending time with their two sons watching them play baseball and rugby; he also enjoys running, and watching Formula One racing. Dr. Rezaei is fluent in English, German, and Persian.
Every day I try to give the best care possible to my patients. I believe it is a great honor to have the opportunity to participate in their care and to improve the health of their eyes. It is also very rewarding to have the privilege to improve the quality of life of others.

—

Dr. Rezaei
Dr. Kourous Rezaei's Patient Testimonial
Dr. Rezaei's Credentials
Principal Investigator, Genentech-sponsored study of efficacy and safety of ranibizumab injection in subjects with diabetic macular edema
Principal Investigator, SCORE Study
Principal Investigator, Eyetech-sponsored study to determine safety, efficacy and pharmokinetics of intravitreous injections of pegaptanib sodium compared to sham injection for 30 weeks in patients with recent vision loss due to macular edema secondary to CRVO

American Journal of Ophthalmology
Archives of Ophthalmology
Investigative Ophthalmology and Visual Science
Current Eye Research
Experimental Eye Research
Retina

Retina Society
Alternate delegate for American Society of Retina Specialists at the American Medical Association
Chicago Ophthalmological Society
American Society of Cataract and Refractive Surgery
American Society of Retina Specialists
Diplomate, American Board of Ophthalmology
American Academy of Ophthalmology
Association for Research in Vision and Ophthalmology
American Medical Association

Kresge Eye Institute – Detroit, MI

Department of Ophthalmology, University of Chicago

Department of Ophthalmology & Visual Science, University of Chicago

Weiss Memorial Hospital
University of Chicago Hospitals

University of Cologne, German