Zac B. Ravage, MD, FASRS
Zac B. Ravage, MD, FASRS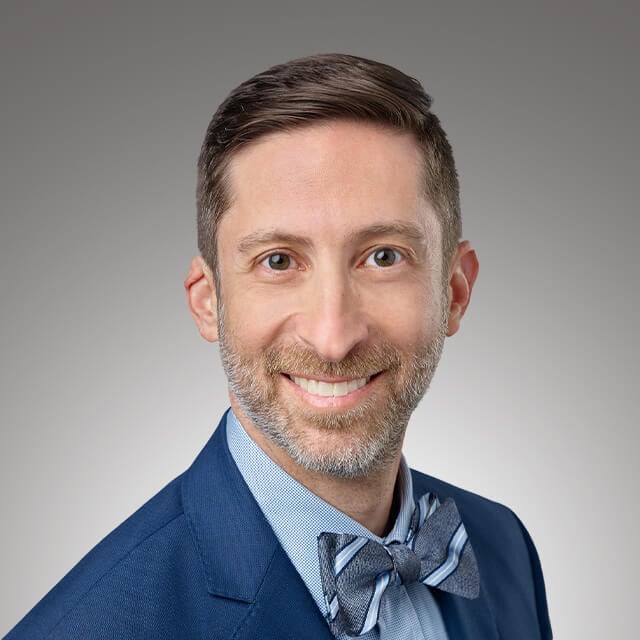 Zac B. Ravage, MD, is an expert in the medical and surgical treatment of retinal disease and injury, with particular expertise in retinal detachment, diabetic retinopathy, age-related macular degeneration, epiretinal membranes, macular holes, and central serous chorioretinopathy. He is an Assistant Professor of Ophthalmology at Rush University Medical Center, in Chicago; and joined Illinois Retina Associates, in 2008. He sees patients at Illinois Retina's Skokie and Libertyville office locations.
A native of New York, Dr. Ravage knew he wanted to be a doctor from an early age. He graduated from the University of Michigan, with a degree in biology and cultural anthropology, providing him a well-rounded foundation for becoming a physician.
Dr. Ravage earned his medical degree from Tel Aviv University, in Israel. He performed an ophthalmology residency at Case Medical Center in Cleveland, OH, and completed a fellowship in vitreo-retinal medicine and surgery, at Illinois Retina Associates and Rush University Medical Center. He is certified by the American Board of Ophthalmology.
Passionate about research since his college years, Dr. Ravage has been involved in numerous clinical trials, including several comparing treatments for macular degeneration and diabetic retinopathy. Dr. Ravage has written several articles that were published in peer-reviewed journals, and has made presentations at international retina conferences. Dr. Ravage is a member of the American Academy of Ophthalmology, the American Society of Retina Specialists, the Illinois Society of Eye Physicians and Surgeons, and the Chicago Ophthalmological Society.
Dr. Ravage's background in cultural anthropology led him to pursue an interest in international medicine. He has traveled overseas to remote regions of the Himalayas, where he volunteered as both an ophthalmologist and clinical instructor.
A sports enthusiast, he follows professional and college teams, especially those from his alma mater, the University of Michigan. He is an avid runner and participates in marathons; and is also a music aficionado and enjoys Chicago jazz. When he's not seeing patients, Dr. Ravage enjoys spending time with his wife, who is a pediatrician, and their two children.
I find the visual system fascinating. Ophthalmology blends medicine and surgery, and is a field where we can make a real difference in the lives of our patients.

—

Dr. Ravage
Dr. Zac B. Ravage's Patient Testimonial
Dr. Ravage's Credentials
Investigator, Rifampin for Treatment of Chronic Central Serous Chorioretinopathy
Investigator, Microplasmin Intravitreal Injection for Non-Surgical Treatment of Focal Vitreomacular Adhesion
Investigator, Prompt Panretinal Photocoagulation versus Intravitreal Ranibizumab with Deferred Panretinal Photocoagulation for Proliferative Diabetic Retinopathy
Investigator, A Comparative Effectiveness Study of Intravitreal Aflibercept, Bevacizumab and Ranibizumab for Diabetic Macular Edema

Retina
Retinal Cases and Brief Reports
Journal of Cataract and Refractive Surgery
Cornea

American Academy of Ophthalmology
Chicago Ophthalmological Society
American Society of Retina Specialists
American Board of Ophthalmology

Retinal Specialist – Irwin Retina Center/ Ingalls Hospital
Retinal Specialist – Department of Ophthalmology/ Rush Medical College

Ophthalmology – Case Western Reserve University / University Hospitals of Cleveland

Evanston Northwestern Healthcare

M.D. – Sackler School of Medicine