Vivek Chaturvedi, MD, FASRS
Vivek Chaturvedi, MD, FASRS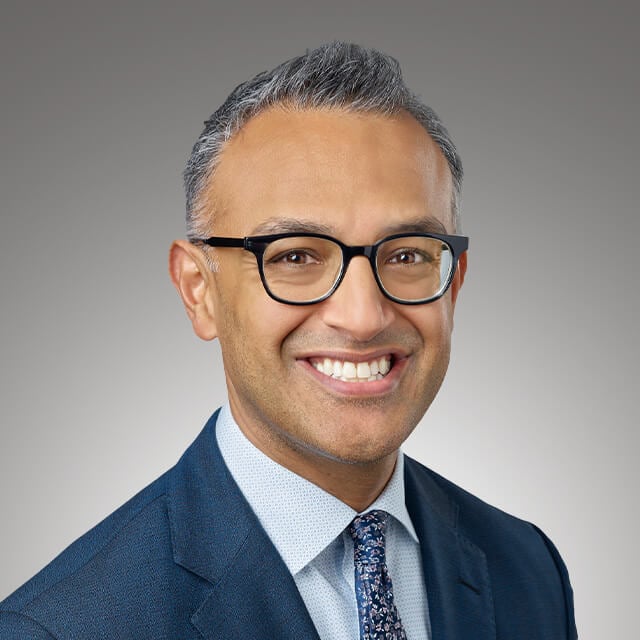 Vivek Chaturvedi, MD, is an American Board of Ophthalmology certified ophthalmologist specializing in medical and surgical treatment of retina and macular diseases.
He is a native of Fargo, North Dakota, and a graduate of Washington University in St. Louis, where he double majored in philosophy and biology. Dr. Chaturvedi wrote his philosophy thesis about peripheral vision and consciousness, and earned the summa cum laude designation.
Dr. Chaturvedi completed his medical training at the University of Oklahoma College of Medicine, where he graduated Alpha Omega Alpha. After completing an ophthalmology residency at Tufts-New England Eye Center, in Boston, he performed a vitreo-retinal fellowship at Illinois Retina Associates and Rush University Medical Center, in Chicago.
Dr. Chaturvedi is a member of the American Academy of Ophthalmology and American Society of Retina Specialists, and he serves on several local and national committees, where he primarily shares his skills and interest in marketing and communications, including:
Dr. Chaturvedi is committed to the education of future ophthalmologists and is the Section Director of Retina for the Department of Ophthalmology at Rush Medical Center. He was recognized with Teaching Awards, by the residents, in 2019 & 2022.
Dr. Chaturvedi is committed to furthering developments within the retina specialty, and ophthalmology as a whole; he has been the principal and sub-investigator for multiple clinical trials as well as co-authored multiple studies that have been presented at local and national meetings.
Dr. Chaturvedi is on staff at several area hospitals and sees patients at Illinois Retina's Loop and Lincoln Park locations.
Dr. Chaturvedi is an avid sports fan, and supports many Chicago professional teams; however, his greatest passion is for Oklahoma Sooner football, and he is hoping for another National Championship or Heisman Trophy every season!
In addition to sports, Dr. Chaturvedi enjoys cooking and writing poetry. His creative works have been published on several websites, as well as in print publications. He and his wife, Mahima Keswani, MD, a pediatric nephrologist at Lurie Children's Hospital, reside in Chicago.
Retina is a field where innovation is always taking place. I enjoy learning new things, and the opportunity to work with a broad range of patients from the young to the elderly. So many patients that I treat with retinal detachment and diabetes-related retinal disorders are working-age. They're still trying to go about their lives. I enjoy the challenge of caring for them and helping them return to their daily activities.

—

Dr. Chaturvedi
Dr. Vivek Chaturvedi's Patient Testimonial
Dr. Chaturvedi's Credentials
American Academy of Ophthalmology
Chicago Ophthalmological Society
American Society of Retina Specialists
American Board of Ophthalmology

Retinal Specialist – Irwin Retina Center/ Ingalls Hospital
Retinal Specialist – Department of Ophthalmology/ Rush Medical College

Ophthalmology – Tufts-New England Eye Center, Boston

M.D. – University of Oklahoma College of Medicine