Veena R. Raiji, MD, MPH
Veena R. Raiji, MD, MPH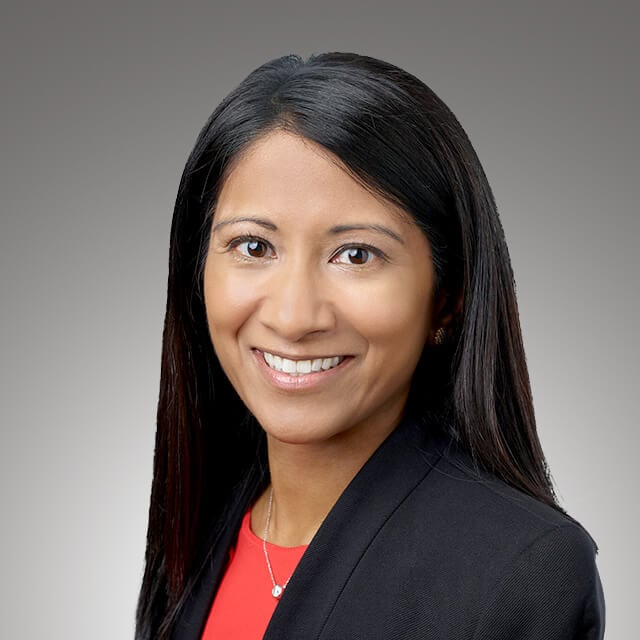 Veena R. Raiji, MD, MPH enjoys collaborating with her colleagues and attending national and international ophthalmology conferences. She has co-authored numerous medical journal articles and textbook chapters on topics; such as, hypertensive retinopathy, infectious scleritis, sympathetic uveitis, and non-neovascular, age-related macular degeneration. She has been invited to give talks and serve on discussion panels at many national conferences and has been awarded several research grants including the Illinois Society for the Prevention of Blindness to study quality of life outcomes for patients with ocular sarcoidosis, as well as ocular trauma in the city of Chicago. She sees patients in our Rush, Loop and Oak Park locations.
In addition to participating in numerous clinical trials for patients with retinal and inflammatory disease, she coordinated a multi-center study which examines the genetics of patients with Birdshot Chorioretinitis. While serving as chair of the Uveitis exam question writing committee for the American Board of Ophthalmology, she also serves as an oral board examiner and is a member of the American Uveitis Society, the American Society of Retina Specialists, and the American Academy of Ophthalmology .
Dr. Raiji has provided ophthalmic care to underserved populations internationally, as a volunteer at the Lions Eye Hospital-Department of Ophthalmology in Blantyre, Malawi and at the Tarabai Desai Eye Hospital in Jodhpur, India. These outreach efforts have included screening patients for eye disease, assisting in pediatric and adult cataract surgery, and attending and giving lectures to local students and residents.
When Dr. Raiji is not caring for patients, she enjoys running, practicing hot yoga, reading historical fiction, traveling and spending time with her husband and two children.
Ocular inflammatory and retinal diseases have always intrigued me because they represent the intersection between vision and medicine. I often diagnose patients with underlying infectious, autoimmune, or vascular disorders from their eye examination. I truly enjoy my practice and love getting to know patients, their stories, and their families along the way. My goal is for patients to be involved in their care, balancing their goals of requiring the least amount of therapy necessary, with protecting their long-term vision and health.

—

Dr. Raiji