Samuel A. Minaker, MD, MSc, FRCSC
Samuel A. Minaker, MD, MSc, FRCSC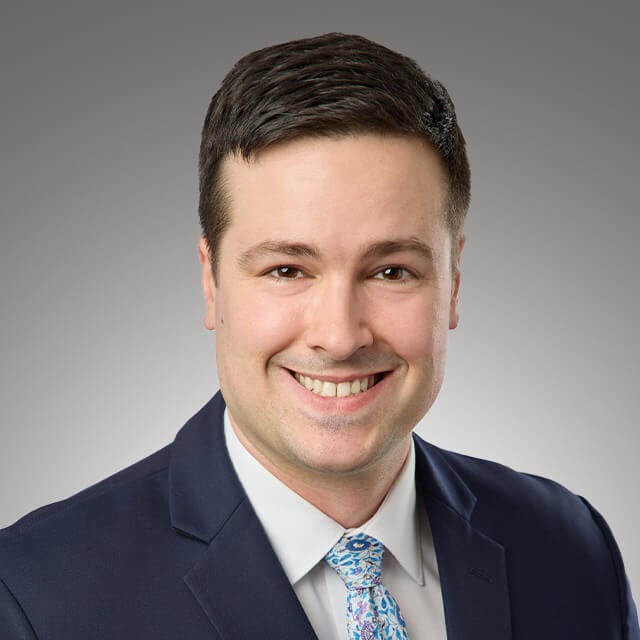 Samuel (Sam) A. Minaker, MD, MSc is board-certified in both the United States and Canada in Ophthalmology and specializes in the medical and surgical treatment of diseases affecting the retina, vitreous and macula. He serves as an Assistant Professor of Ophthalmology at Rush University Medical Center. Dr. Minaker sees patients in our Glenview office.
Dr. Minaker completed a Bachelor of Science in Chemistry with First-Class Honors at St. Francis Xavier University. His honors thesis was focused on the Synthesis of N-Hetrocyclic Carbene Diadducts & Diruthenium (II, III) Tetraacetate Based Polymers. He then completed a Master of Science in Chemistry at the University of Victoria where his thesis focused on the Development of New Supramolecular Tools for Studying the Histone Code. This research led to a US Patent for a Method and Array for Identifying Histone-Code-Related Analytes, which he is co-inventor of.
He then proceeded to pursue medicine at the University of British Columbia. His research in medical school prospectively studied the use of transabdominal ultrasound by General Surgeons to improve the safety of laparoscopic port placement. During medical school he took on numerous leadership roles including representing the Vancouver Island Medical Program distributed site on the Medical Undergraduate Student Society, lobbying the provincial government to implement a more transparent and independent drug assessment procedure in British Columbia, and organizing events at the Canadian Cancer Society Relay for Life in Victoria. He then went on to pursue Ophthalmology Residency at the University of Toronto where he has won awards for his clinical performance including the Chan Award for Excellence in Pediatric Ophthalmology, the Gordon C. Kelly award for Excellence as a Junior Resident in Ophthalmology and was elected co-chief resident. He completed his vitreoretinal surgery fellowship at Rush University Medical Center and Illinois Retina Associates.
His research interests include assessing the color performance of the NGENUITY 3D visualization system, systematic reviews, and meta-analyses of cytokines in various retinal diseases and is co-investigator on several ongoing trials at Illinois Retina Associates. He has over 30 national and international conference presentations including podium and poster presentations at the ASRS, EURETINA, ARVO and COS meetings. Additionally, he has 18 peer reviewed publications. He also has authored a Retina book chapter in the Toronto guide to clinical ophthalmology: for general physicians, residents and medical students, which is part of the University of Toronto Medical School curriculum. He serves as a reviewer for the Journal of Vitreoretinal Diseases and was recognized with a Distinguished Contributor Award for his service.
He was born and raised in Kitimat, a town of 5,000 in northern British Columbia (about a 4-hour drive from Hyder, Alaska), and has lived in communities as small as 200 only accessible by boat or helicopter.
In his free time, he enjoys golfing, weightlifting and travel.
I am guided by the most current evidence-based treatments and inspired by my patients to provide the highest level of care. It is a privilege to preserve and help restore vision in patients with retinal diseases. In addition to contributing to my local community by providing expertise in medical and surgical retinal treatments, I enjoy teaching the next generation of Ophthalmologists through my resident clinics and participating in clinical research.

—

Dr. Minaker
Dr. Minaker's Credentials
Ophthalmology Science
The American Journal of Surgery
Acta Ophthalmologica
Survey of Ophthalmology
Eye
Journal of VitreoRetinal Diseases
Ophthalmic Surgery, Lasers and Imaging Retina
Canadian Journal of Ophthalmology

Canadian Ophthalmology Society
Chicago Ophthalmology Society
ARVO
ASRS

Vitreoretinal Surgery-Rush University Medical Center and Illinois Retina Associates, Chicago, Illinois.

Ophthalmology- University of Toronto, Toronto, Ontario

M.D. – University of British Columbia, Vancouver British Columbia

Master's of Science (Chemistry)- University of Victoria, British Columbia

Bachelor's of Science (Chemistry) with First Class Honors – St. Francis Xavier University, Antigonish, Nova Scotia