Acute Macular Neuroretinopathy – May, 2023
Acute Macular Neuroretinopathy – May, 2023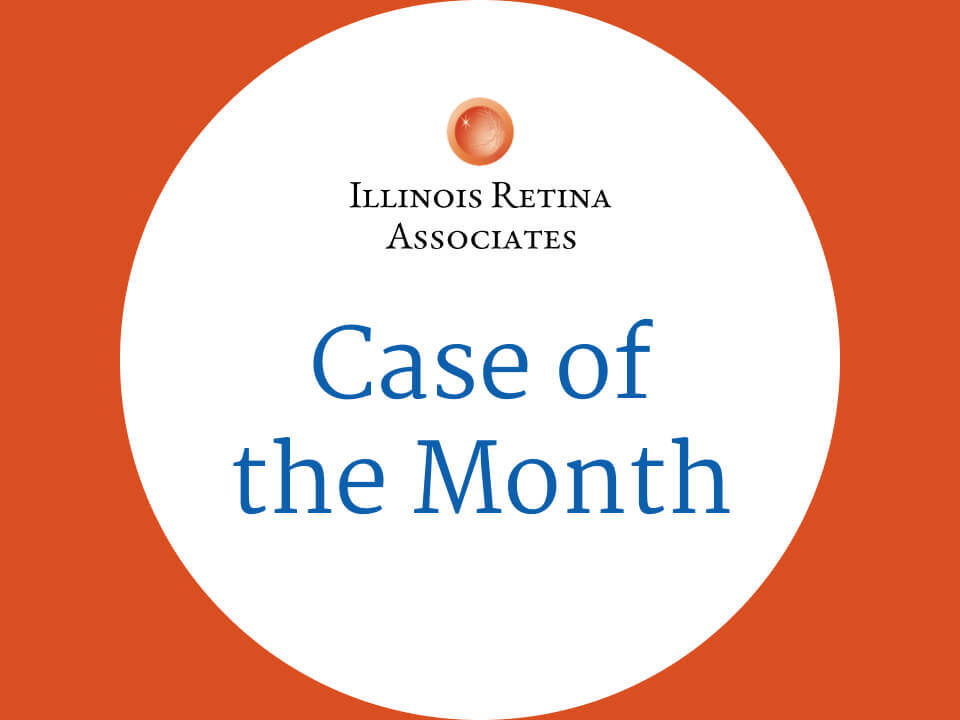 History:
A 30-year-old female was referred for central scotoma in the right eye for the past week. Her past medical history is remarkable for a kidney transplant as well as renal dialysis. Her medications included nifedipine, losartan, prednisone, and mycophenolate. Her review of systems was remarkable for COVID infection 2 weeks prior.
Exam:
Her visual acuity was 20/200 in the right eye and 20/20 in the left eye. There was no improvement with pinhole testing. There was no RAPD. Intraocular pressures were 17 and 15 in the right and left eyes, respectively. Anterior segment exam was within normal limits. Dilated fundus examination demonstrated a blunted foveal reflex in the right eye and was otherwise unremarkable.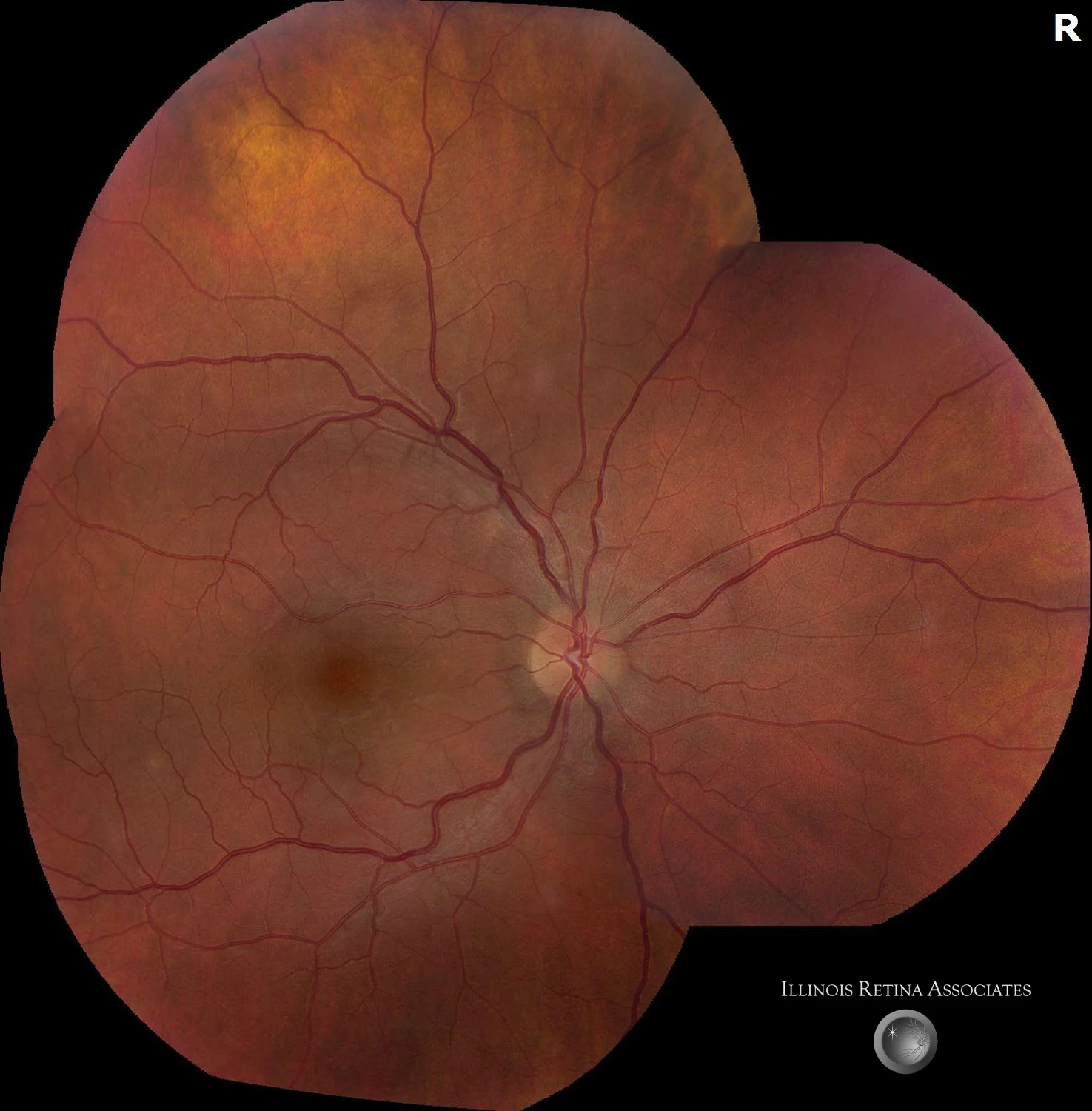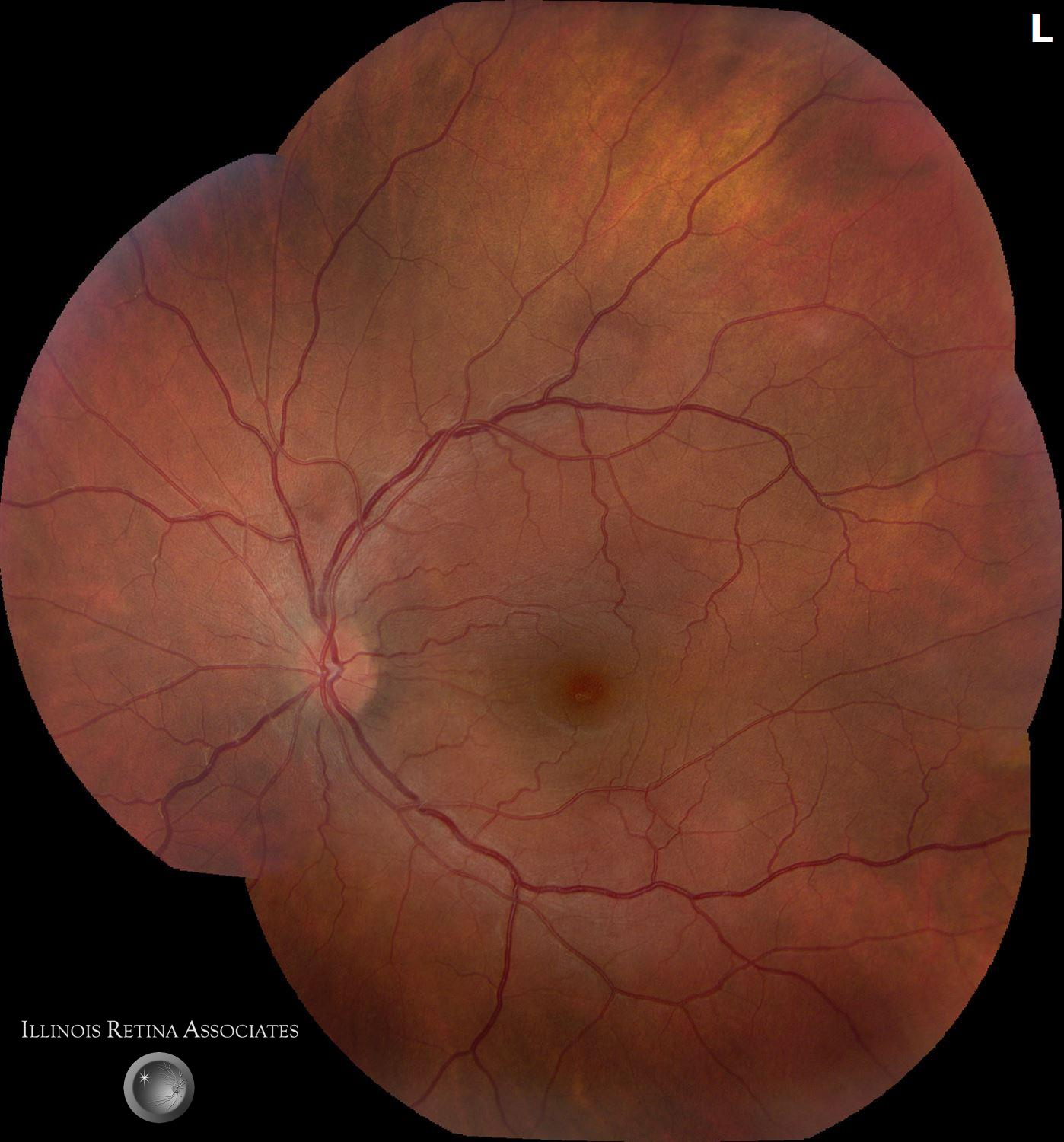 Figure 1a and 1b: Fundus photographs demonstrating a blunted macular reflex in the right eye and a normal fundus in the left eye.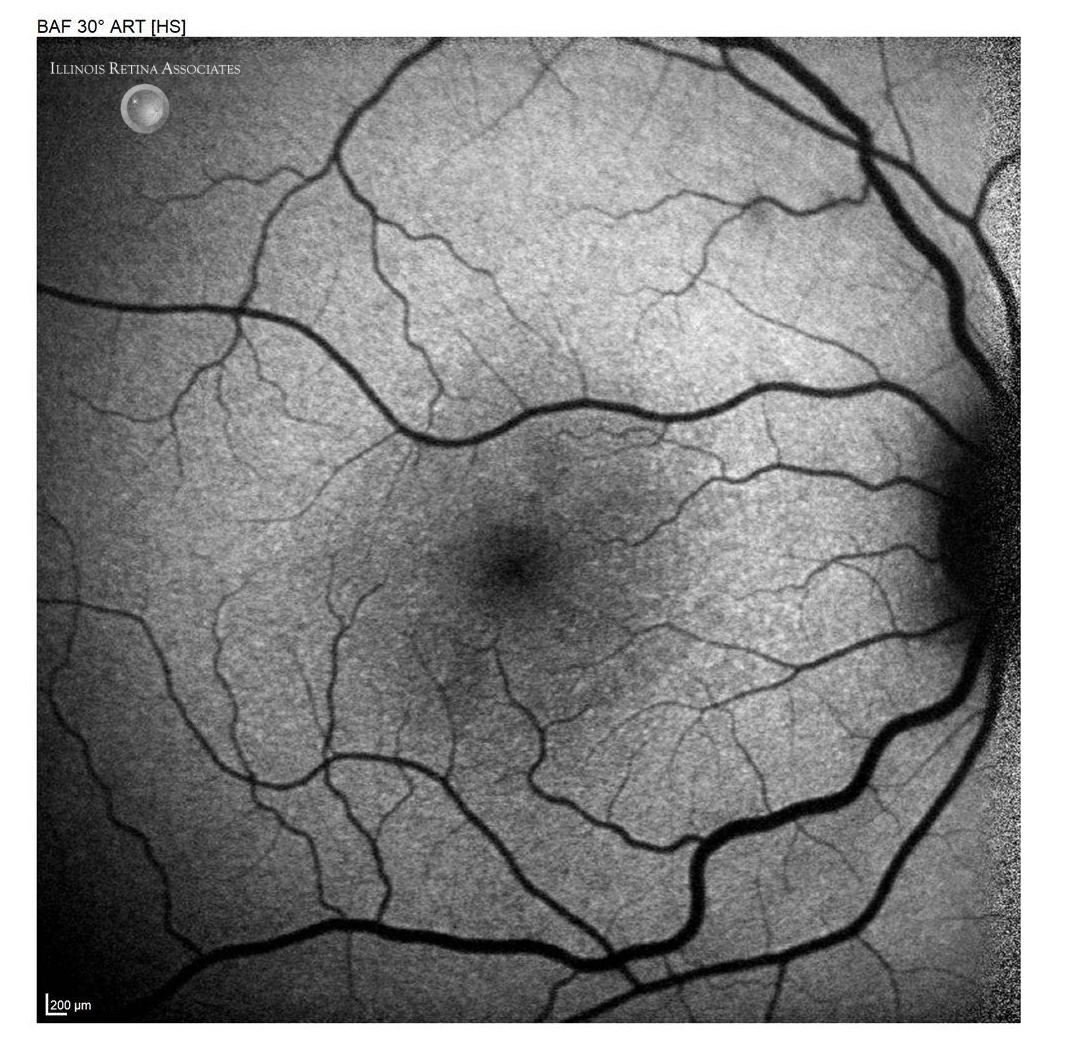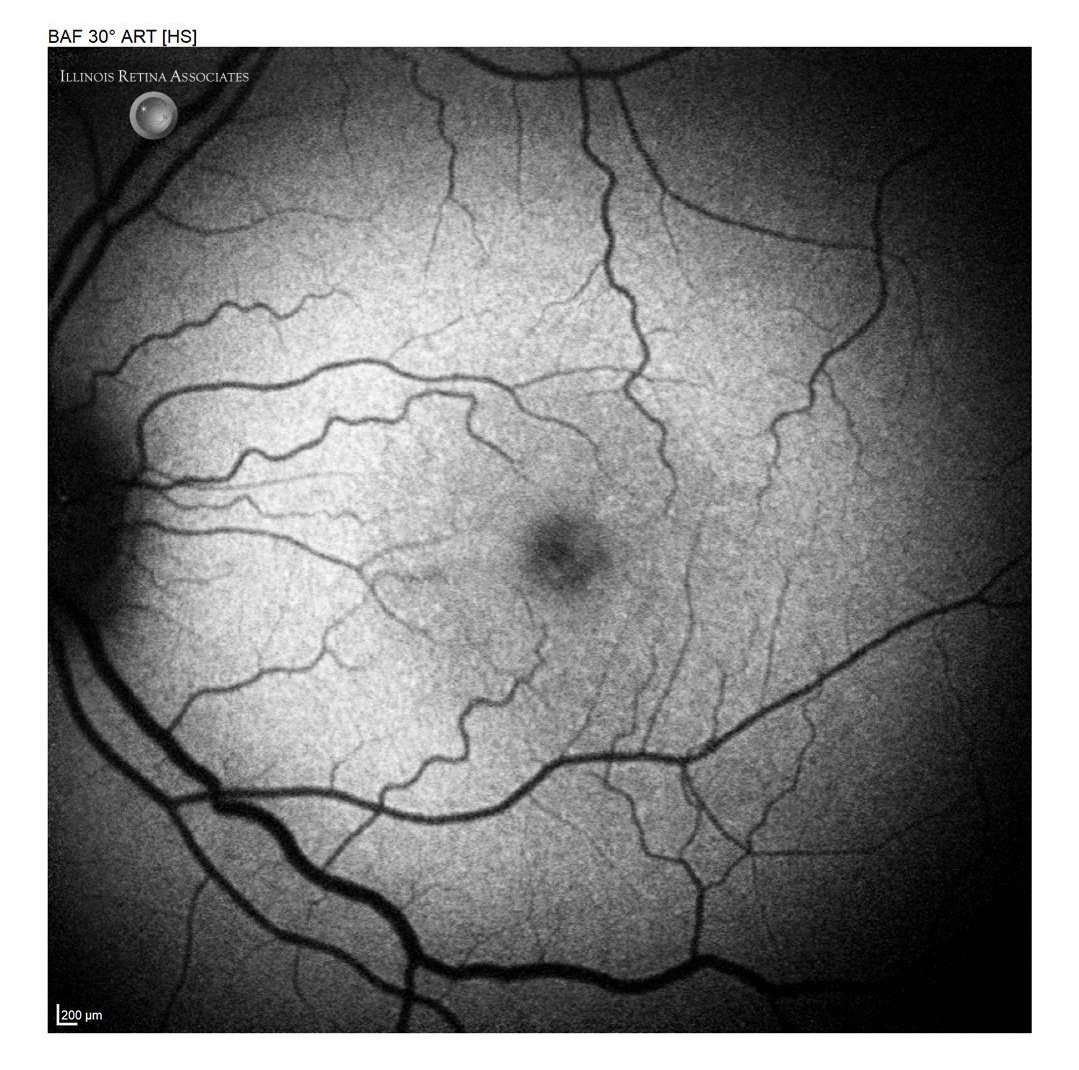 Figure 2a and 2b: Fundus autofluorescence (FAF) demonstrating normal studies in both eyes.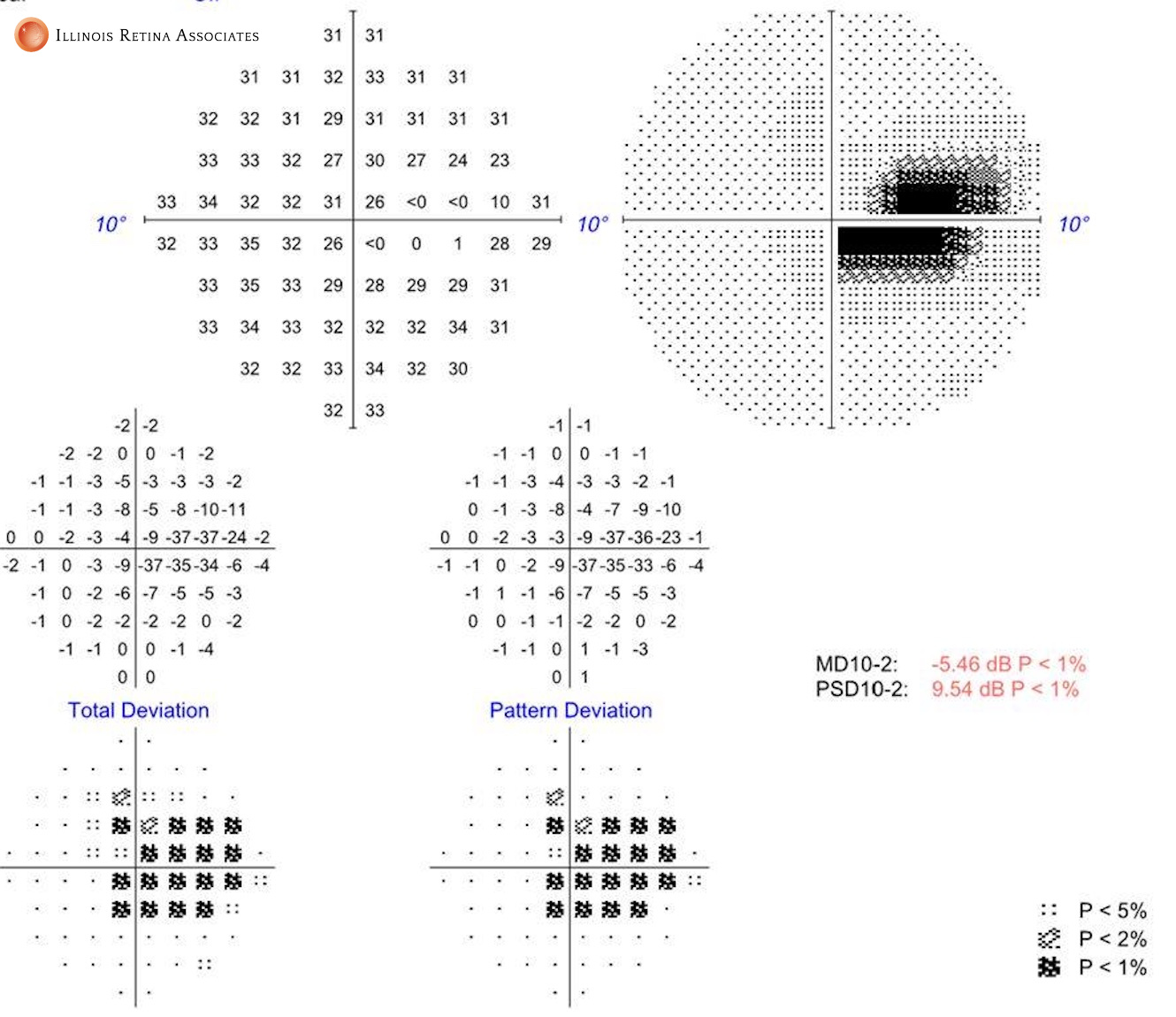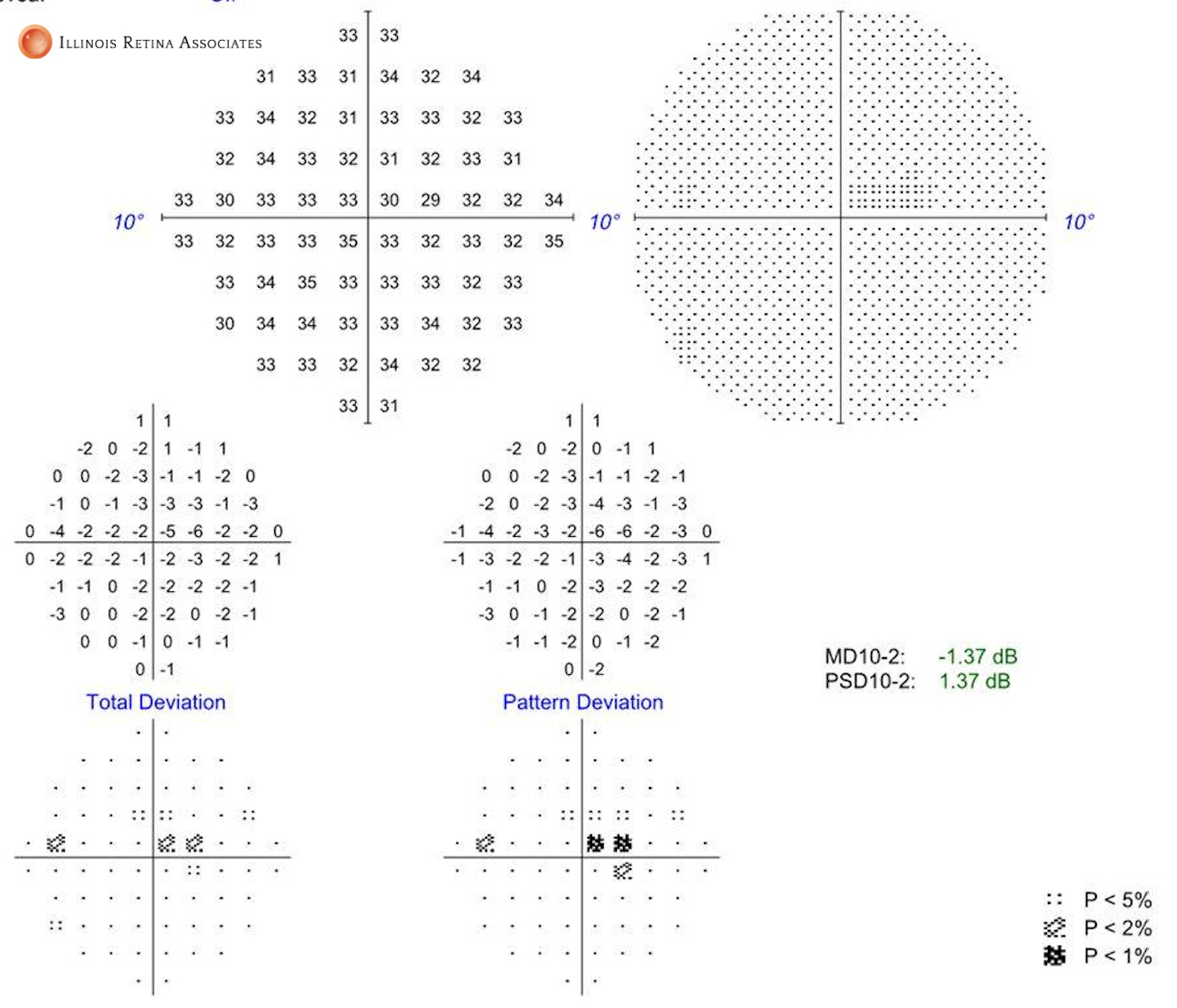 Figure 3a and 3b: Humphrey visual field testing demonstrating a paracentral scotoma in the right eye and full field in the left eye.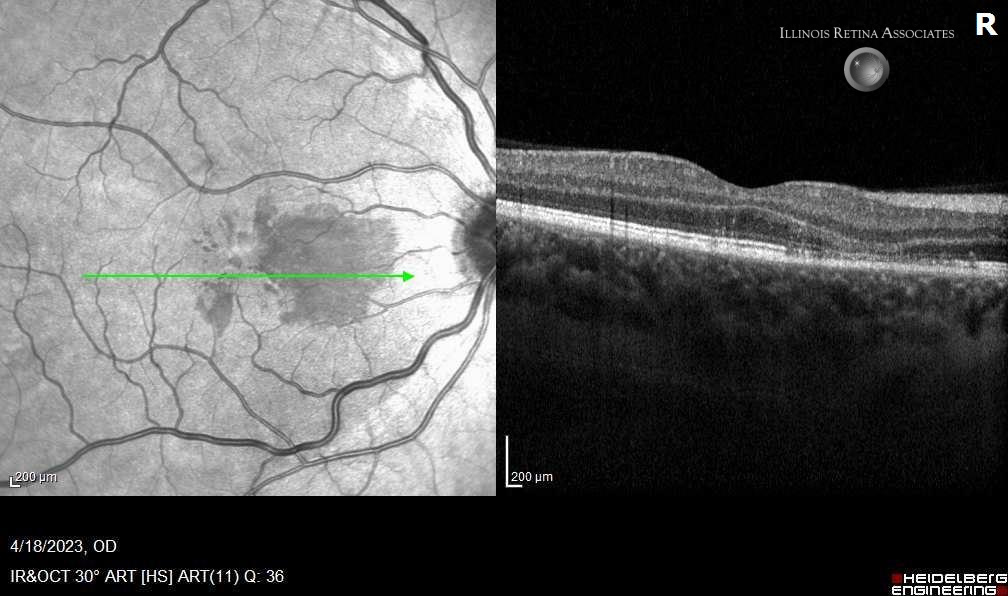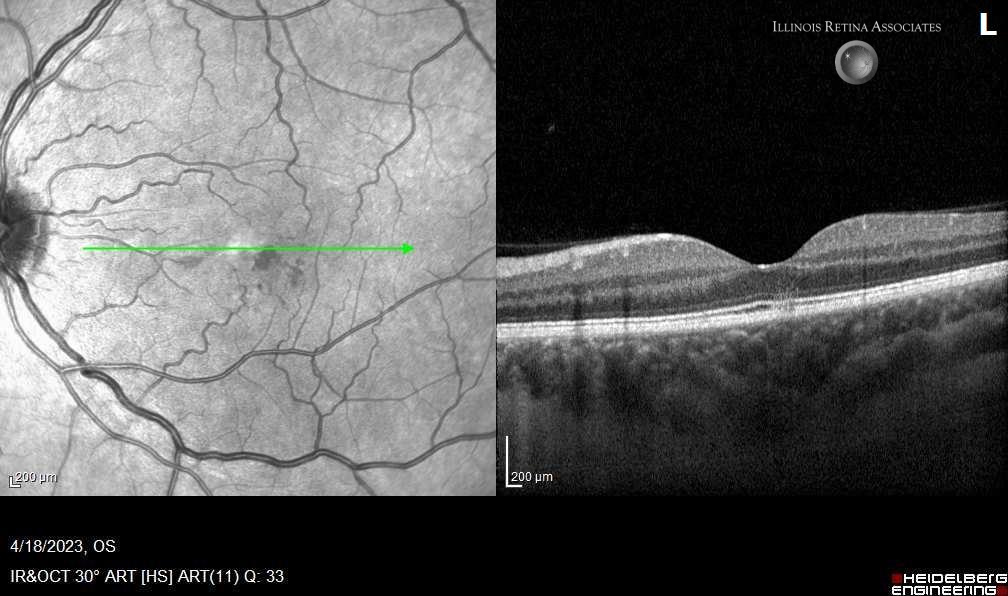 Figure 4a and b: Optical coherence tomography demonstrating dark areas on the infrared view that matched areas of decreased hyperreflectivity of the inner segment/outer segment junction in both eyes.
Differential Diagnosis:
Acute Retinal Pigment Epitheliitis (Krill disease)

Multiple Evanescent White Dot Syndrome (MEWDS)
Acute Posterior Multifocal Placoid Pigment Epitheliopathy (APMPPE)
Acute Macular Neuroretinopathy (AMN)
Central Serous Chorioretinopathy
Optic Neuritis
Old inner retinal infarcts
Discussion:
Acute Macular Neuretinopathy (AMN)
Acute macular neuroretinopathy (AMN) is a rare disease that causes transient or permanent central vision changes. It typically affects young, Caucasian women in their third decade of life. The condition was first reported in 1975 by Bos and Deutman. The condition can either be unilateral or bilateral. Typically, patients report the sudden onset of a paracentral scotoma, but some patients can have central loss. There is usually an association with a preceding flu-like illness but patients may have no associated illness. COVID-19 has been reported as an association in addition to hormonal contraceptive use, significant coffee consumption, and hypotensive episodes.
Typically, initial fundus exam is normal. Lesions become visible 3 days to 2 months after symptom onset and can have a subtle reddish-brown appearance. These lesions can be associated with small hemorrhages. These lesions are much better appreciated using red free or infrared light. These lesions correspond to disruption of the inner retina in the inner segment/outer segment junction on OCT. Fluorescein angiography and fundus autofluorescence will be normal.
The diagnosis is typically based on the patient's history and confirmed with infrared fundus photography and OCT. No other diagnostic or laboratory tests are required. Observation is generally recommended with no medications shown to improve the condition.
Given our patients age, sex, gender, recent COVID infection, and typical changes seen on infrared photography and OCT, she was diagnosed with Acute Macular Neuroretinopathy. The patient was observed with some improvement in her scotoma.
If you are looking to schedule your first consultation, please contact us today by clicking HERE and find the location that is nearest you!
References:
Bos PJ, Deutman AF. Acute macular neuroretinopathy. Am J Ophthalmol. 1975;80(4): 573-84

Turbeville SD, Cowan LD, Gass JD (2003) Acute macular neuroretinopathy: a review of the literature. Surv Ophthalmol 48(1):1–11
Monson BK, Greenberg PB, Greenberg E, Fujimoto JG, Srinivasan VJ, Duker JS (2007) High-speed, ultra-high-resolution optical coherence tomography of acute macular neuroretinopathy. Br J Ophthalmol 91(1):119–120
David JA, Fivgas GD. Acute macular neuroretinopathy associated with COVID-19 infection. Am J Ophthalmol Case Rep. 2021 Dec;24:101232.