Dr. Sohail Hasan's Contributions to the 2023 AAO Mid-Year Forum
Dr. Sohail Hasan's Contributions to the 2023 AAO Mid-Year Forum
We are thrilled to spotlight the remarkable contributions of our very own Dr. Sohail Hasan MD, PhD, at the recent American Academy of Ophthalmology's (AAO's) Mid-Year Forum in Washington D.C.
As Associate Secretary and Chairman of the AAO's Political Action Committee, Dr. Hasan played an instrumental role in one of the most significant yearly gatherings of the ophthalmology community. The Mid-Year Forum, including Congressional Advocacy Day, is an opportunity for ophthalmologists across the country to come together and shape the future of our profession.
Dr. Hasan demonstrated exceptional leadership throughout the forum. As host and moderator of Congressional Advocacy Day, he facilitated critical discussions that have the potential to reshape our field. He presented visionary awards to Senator Steve Daines of Montana, Senator Tina Smith of Minnesota, and Congresswoman Mariannette Miller-Meeks, acknowledging their substantial contributions to ophthalmology.
An inspiring moment during the forum was when Dr. Hasan had the privilege of announcing the recipient of the Robert A. Copeland Jr., MD Advocacy Education Fund Fellow – Dr. Anuoluwapo (Anu) Sopeyin from the Wilmer Eye Institute at Johns Hopkins. This award represents an opportunity to further the reach of ophthalmology and enhance the quality of care offered to patients.
Further cementing his role as a mentor, Dr. Hasan delivered a powerful talk at the Leadership Development Program, inspiring up-and-coming leaders in our field. Additionally, he participated in the LEAP program, an initiative designed to equip young ophthalmologists with the tools they need to excel in their careers.
Dr. Hasan also represented our Illinois community at the AAO general council meeting, serving as an alternate councilor. His involvement at the local and national level exemplifies his commitment to our profession and our community.
We are immensely proud of Dr. Hasan's tireless work, which not only supports our local community in Illinois but also continues to shape the broader field of ophthalmology. Please join us in celebrating Dr. Hasan's achievements. His leadership and advocacy inspire us all at Illinois Retina Associates, as we strive to provide the best care for our patients.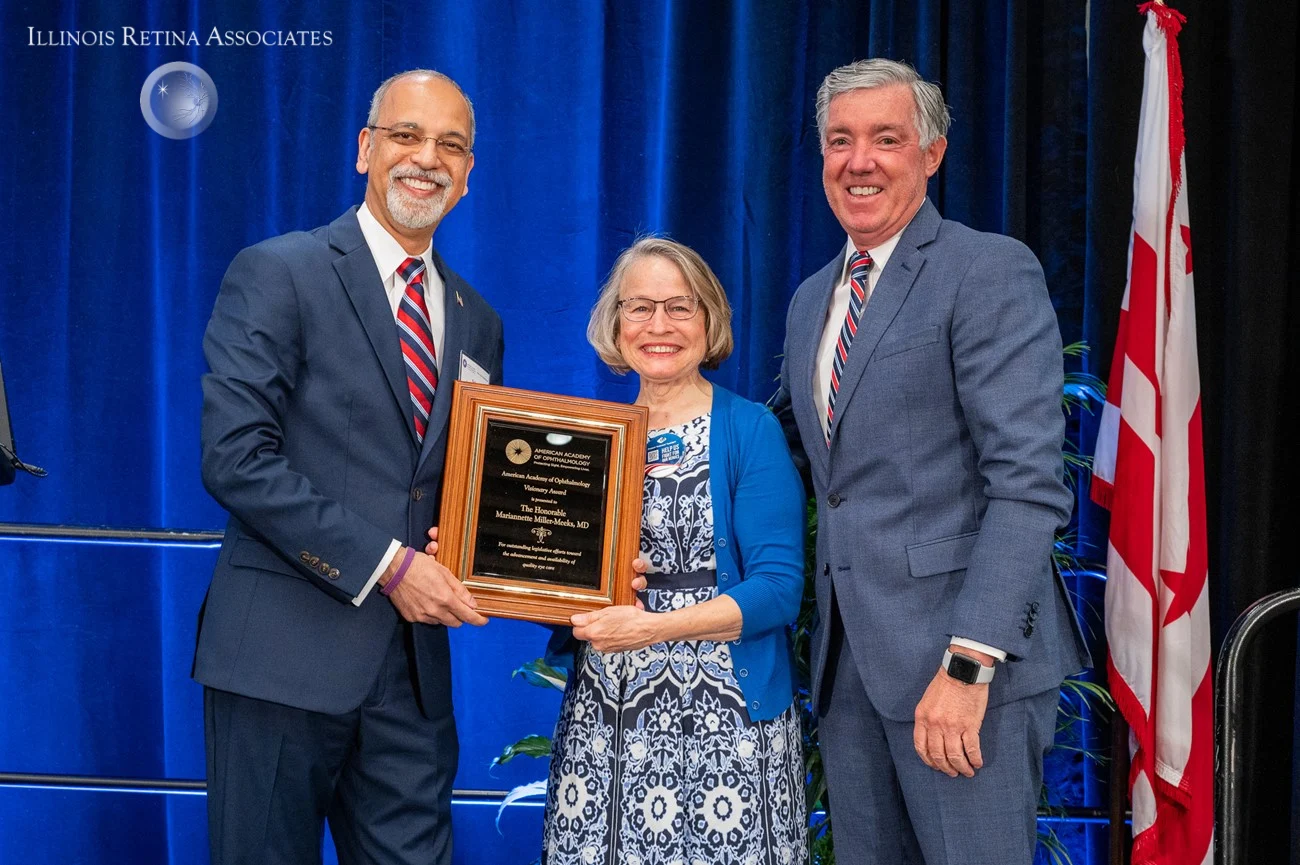 Dr. Hasan (left) presenting a Visionary Award to Congresswoman Mariannette Miller-Meeks (Center) together with Dr. Dan Briceland (President of the AAO).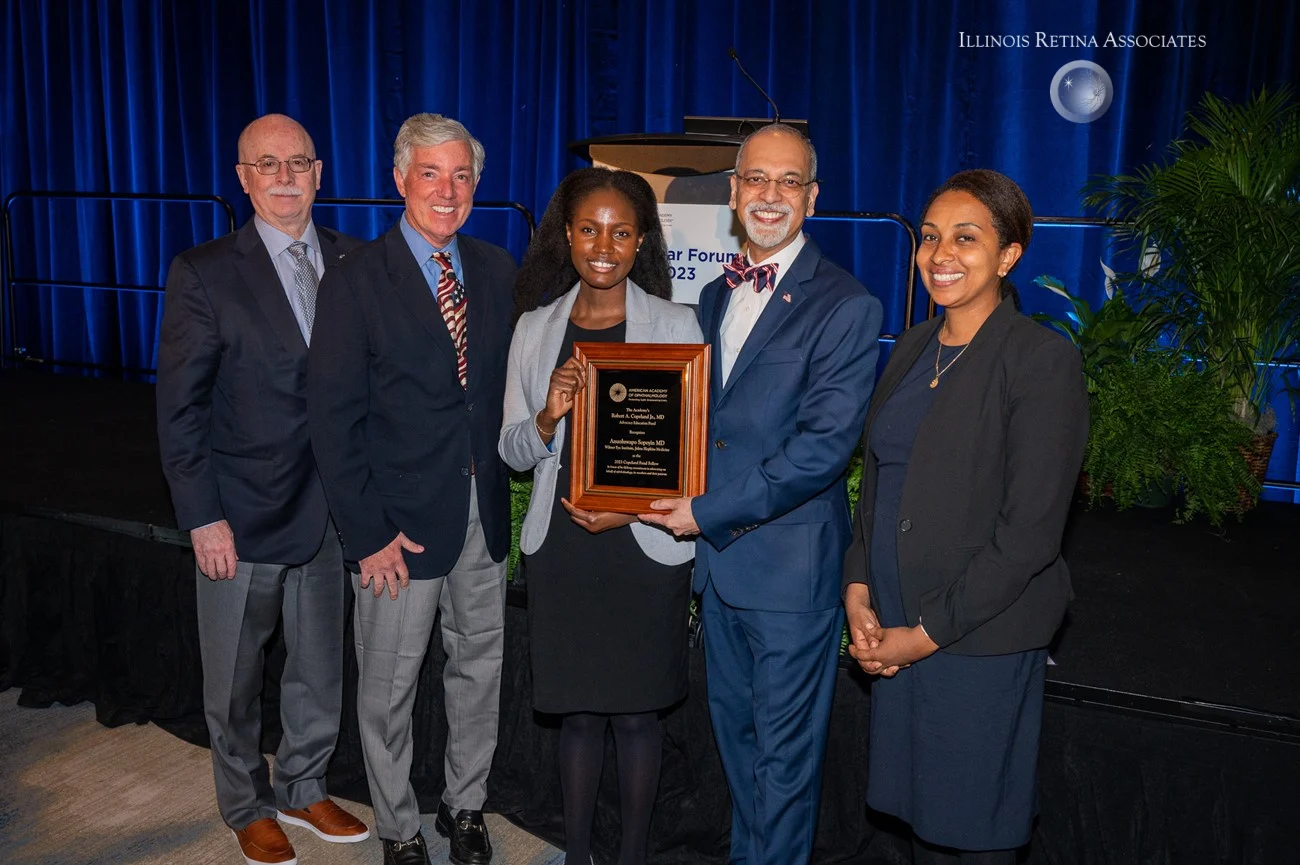 Dr. Hasan announcing the Robert A. Copeland Jr., MD Advocacy Education Fund Fellow – Dr. Anuoluwapo (Anu) Sopeyin (holding plaque with Dr. Hasan).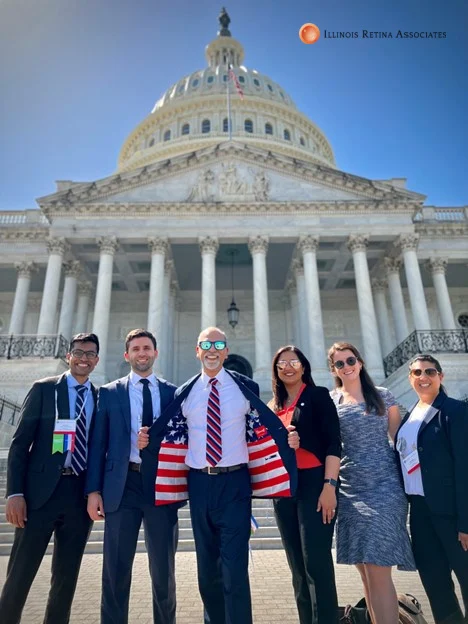 Dr. Hasan (center) pictured with Illinois Retina's Dr. Annie Shepherd (second from right), Dr. Nina Goyal (third from right) and colleagues at the Capital Building in Washington, D.C.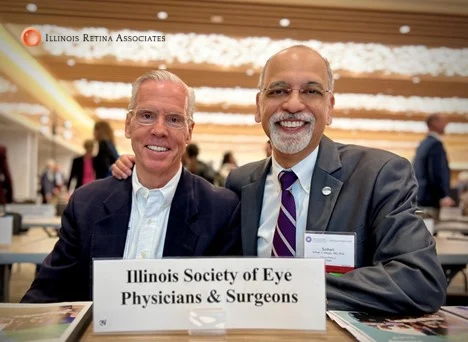 Dr. Hasan pictured with Dr. James McDonnell at the AAO Council Meeting.