Chicago Downtown Location-The Loop
Chicago Downtown Location-The Loop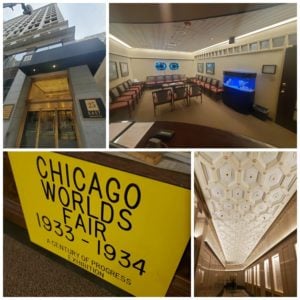 If you ever visit our Chicago Downtown location, upon entering our building, you'll find yourself immersed in the grand architecture of the former Marshall Field Annex Building, also known as "The Store for Men," which completed its construction in 1914. Looking ahead, this location will also be host to the future "Chicago Blues Museum" in the very near future. "The Loop," as we refer to it, was one of the first locations to open at Illinois Retina Associates more than 30 years ago and is, still, one of the most beautiful. During your visit, you can relax as you wait while enjoying our fish tank or take in some history as you view our extensive 1933-34 World Fair collection throughout the office.
Most importantly, our team of physicians and staff work together to create a comfortable setting where you can rest assured that all your questions are answered and all your needs are met.
Welcome to "The Loop"!