Torpedo Maculopathy – July 2017
Torpedo Maculopathy – July 2017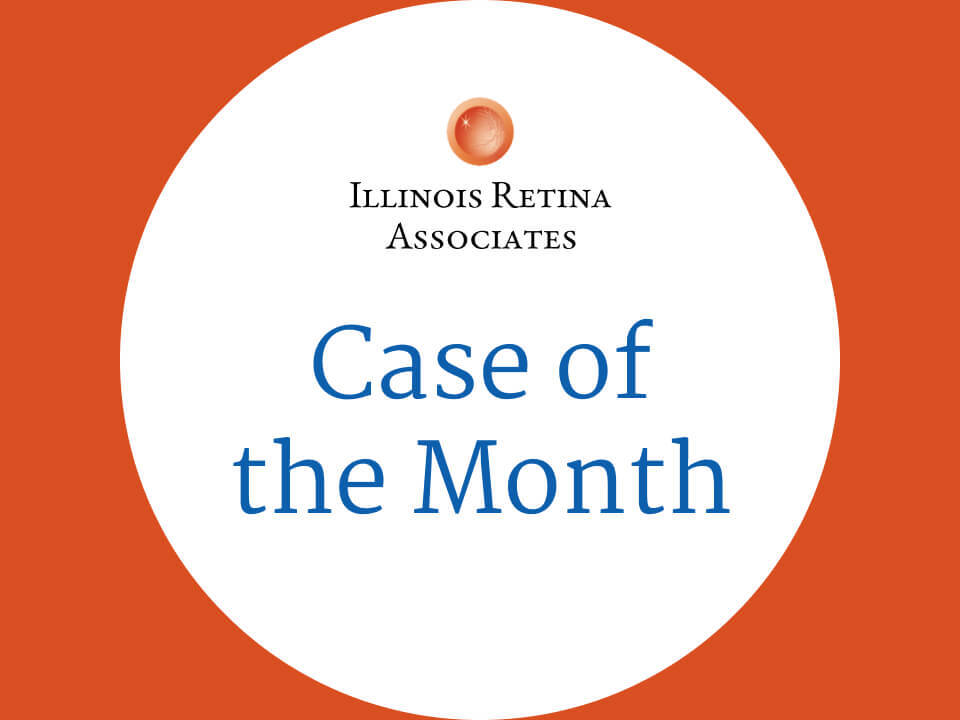 HPI: Patient is a 27 year old woman who was sent for asymptomatic abnormal retina appearance.
PMH: Past medical history was negative. Past ocular history was significant for mild myopia in both eyes. Specifically, she denied any history of trauma to the eyes or any condition needing eye drops.
Exam
Visual acuity was 20/20 in both eyes. IOP and pupils were normal in both eyes. The only abnormality is seen in the right macula as shown in the photographs below.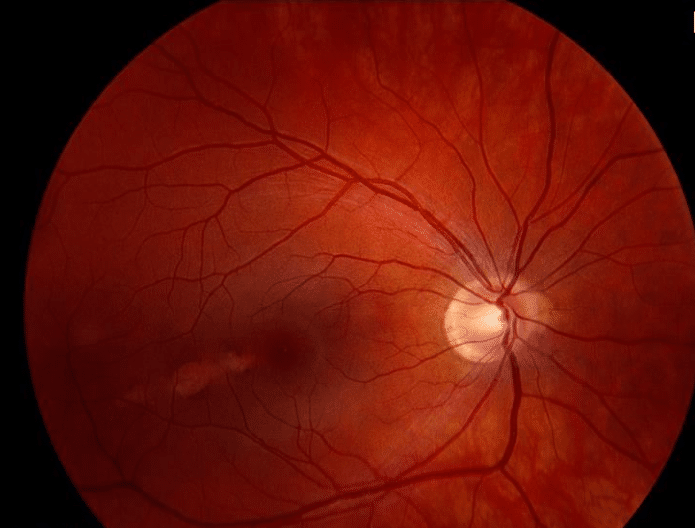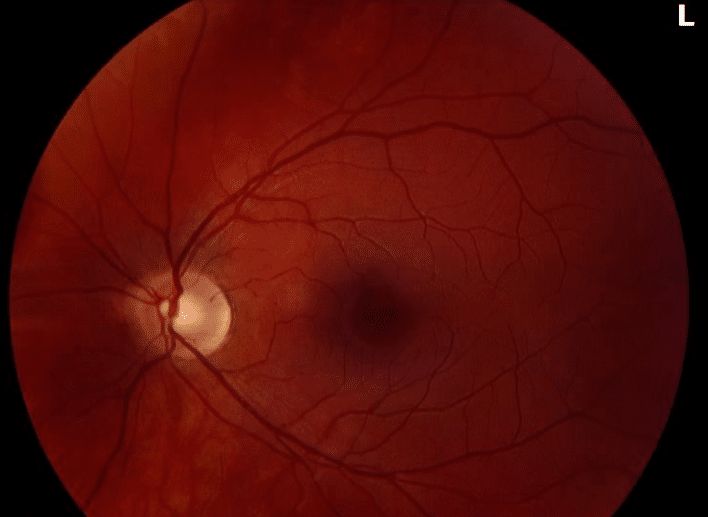 OCT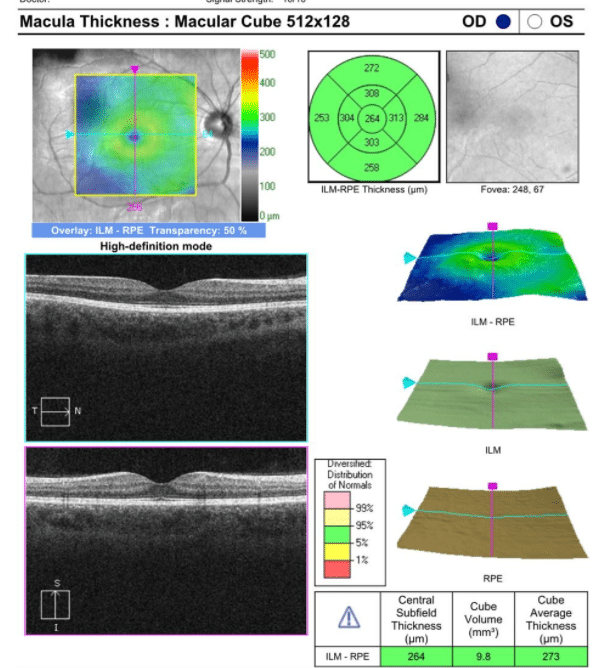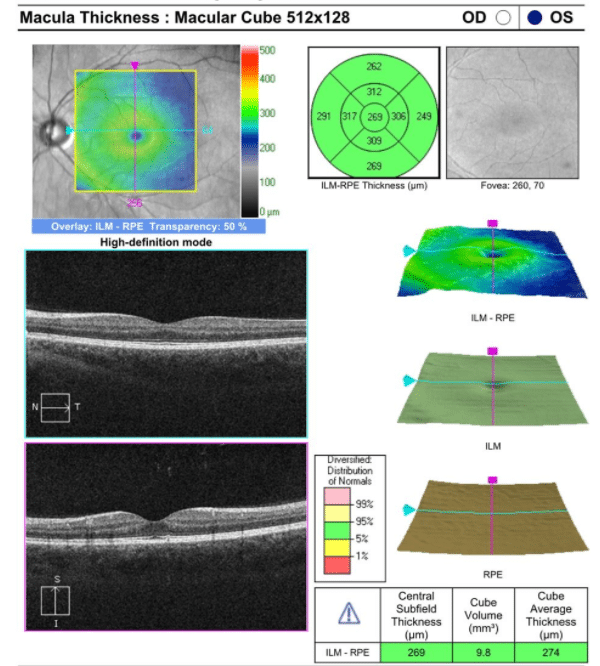 Differential Diagnosis
Torpedo Maculopathy

Best's Disease
Pseudovitelliform Lesion
Hyperpigmentation due to past injury, inflammation or infection
Pattern Dystrophy
Stargardt's
Central Serous Chorioretinopathy
Discussion
Torpedo maculopathy describes a congenital abnormal appearance in the macula of one eye. It is an void hypopigmented area in the temporal macula along the horizontal raphae. These lesions are non-progressive and asymptomatic. They are believed to be related to the fetal bulge of the eye presented in the 4th to 6th months of gestation. They are not associated with other developmental anomalies of the eye or the rest of the body.
The lesions associated with torpedo maculopathy can be associated with OCT changes and hyperautoflourescense but do not require an extensive workup for diagnosis. These patients do not need monitoring beyond that required by dictated by their age, systemic health and other eye conditions.
References
Golchet PR, Jampol LM, Mathura JR, et al Torpedo Maculopathy British Journal of Ophthalmology 2010;94:302-306
Shields CL, Guzman JM, Shapiro MJ, Fogel LE, Shields JA. Torpedo Maculopathy at the Site of the Fetal "Bulge". Arch Ophthalmol. 2010;128(4):499-501. doi:10.1001/archophthalmol.2010.29