Pauline Merrill, MD – Emeritus
Pauline Merrill, MD, FASRS – Emeritus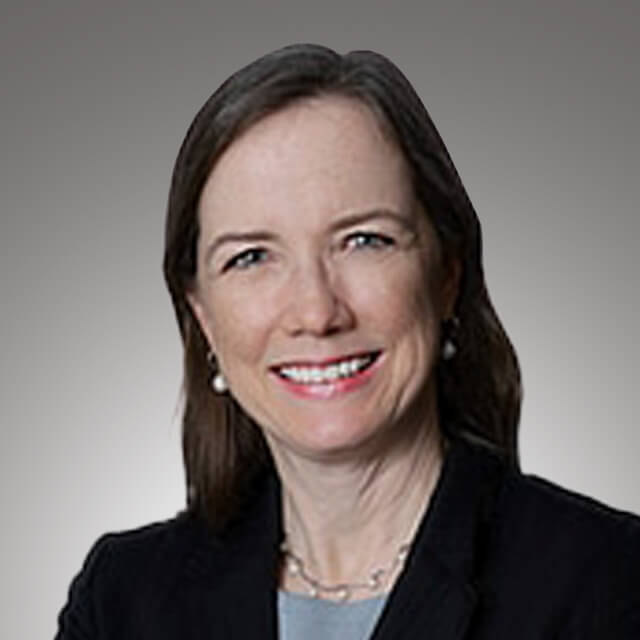 Pauline T. Merrill, M.D., is a nationally recognized specialist in the medical and surgical treatment of diseases of the retina and vitreous. She also has particular expertise in the treatment of uveitis. Dr. Merrill is an Associate Professor in the Department of Ophthalmology at Rush University Medical Center in Chicago.
A native of Memphis, Tennessee, Dr. Merrill graduated from Princeton University with a B.A. degree in biology. She earned her medical degree from the Washington School of Medicine in St. Louis, Missouri, where she also completed a master's degree in biomedical sciences. Dr. Merrill completed an internship in internal medicine at Good Samaritan Hospital in Portland, Oregon, and an ophthalmology residency at Duke University Eye Center in Durham, N.C. She went on to complete a fellowship in vitreoretinal surgery at the Cullen Eye Institute at Baylor College of Medicine in Houston, Texas, after which she joined Illinois Retina in 1997.
A highly regarded clinical researcher, Dr. Merrill has been principal investigator in a number of groundbreaking clinical trials over the years. Recent studies have included NEI-sponsored MUST, POINT, and MERIT studies, as well as industry-sponsored trials of new treatments for uveitis including adalimumab and intravitreal sirolimus.
Dr. Merrill has published numerous papers on topics ranging from uveitis and ocular complications of AIDS, to vitreous hemorrhage and diabetic macular edema. A member of the American Uveitis Society (AUS) she lectures extensively at national and international ophthalmology meetings and has written articles for several academic specialty journals. Dr. Merrill has written chapters for three books, The Principles and Practice of Ophthalmology, Curbside Consultation in Retina and Cystoid Macular Edema-Medical and Surgical Management. Dr. Merrill is on staff at several area hospitals.
In addition, Dr. Merrill holds memberships in several professional societies and organizations, and has won numerous professional honors and awards, including the prestigious Heed Ophthalmology Fellowship Award from the Heed Foundation in 1996 and the Senior Honor Award from the American Society of Retinal Specialists. Dr. Merrill has been listed in Best Doctors in America.
Dr. Merrill enjoys bicycling, tennis, kayaking, skiing and scuba diving with her husband and two stepchildren. Dr. Merrill retired on September 1, 2021.
Principal Investigator, CLOVER Study
Principal Investigator, National Eye Institute's Multi-center Uveitis Steroid Treatment Trial (MUST)
Principal Investigator, Vitrase Trial for Vitreous Hemorrhage
Co-investigator, Artificial Silicone Retina (ASR) Implant Study
Co-investigator, Longitudinal Study of the Ocular Complications of AIDS (L-SOCA) Study
Co-investigator, Complications of Age-Related Macular Degeneration Prevention Trial (CAPT)
Co-investigator, Miravant Trial
Co-investigator, Age-Related Eye Diseases Study (AREDS)
Co-investigator, Isis Cytomegalovirus Study

American Journal of Ophthalmology
Ophthalmology
Archives of Ophthalmology
Retina

American Academy of Ophthalmology
American Society of Retinal Specialists
Chicago Ophthalmological Society
Illinois Society for the Prevention of Blindness
American Medical Association

Vitreoretinal Surgery – Cullen Eye Institute

Ophthalmology – Duke University Eye Center

Internal Medicine – Good Samaritan Hospital

M.D. – Washington University School of Medicine

B.A. – Princeton University