David Orth, MD – Emeritus
David Orth, MD, FACS – Emeritus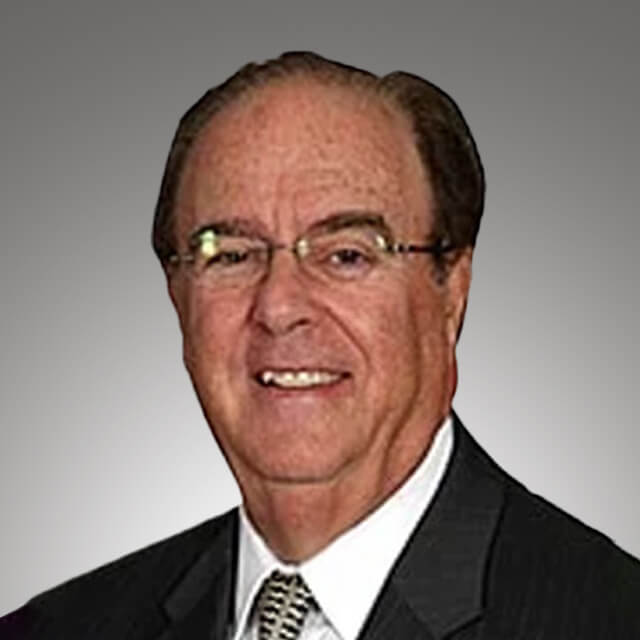 David H. Orth, M.D., F.A.C.S., is a world-renowned retina specialist and the founder and president of Illinois Retina Associates, one of the most highly regarded retina practices in the United States. Dr. Orth broke new ground in the delivery of retina care when, in 1975, he opened a retina practice in downtown Chicago and in the village of Flossmoor, 30 miles south of Chicago. At the time, a highly specialized medical practice like retina was unheard of in the southern suburbs. But under Dr. Orth's leadership, Illinois Retina Associates was established in 1981 and has flourished into one of the busiest, most respected retina practices in the nation. Dr. Orth is an esteemed clinical researcher and educator. He was Professor of Ophthalmology at Rush University Medical Center in Chicago, where he co-founded the medical center's highly sought-after vitreoretinal fellowship. He also served as Medical Director of the Irwin Retina Center at Ingalls Memorial Hospital and Director of the hospital's Ophthalmic Laser Laboratory.
A native of Pittsburgh, Dr. Orth realized a childhood dream when he became a physician. After graduating from the University of Pittsburgh with a bachelor of science degree in bacteriology, he attended Chicago Medical School and served his internship and residency at Michael Reese Hospital and Medical Center in Chicago. Dr. Orth eventually chose the field of ophthalmology and retina care. He completed a series of fellowships at the prestigious Wilmer Eye Institute at Johns Hopkins University in Baltimore, including a National Institutes of Health Fellowship for the Study of Central Retinal Vein Occlusion and a Heed Foundation Fellowship. He is a diplomat of the American Board of Ophthalmology and a fellow of the American College of Surgeons.
""What I like about this practice is that we're on the cutting edge of dealing with the most common causes of blindness. One of the most gratifying aspects of my work is spending time with the patient in trying to alleviate their anxiety over their eye problem.""

—

Dr. Orth
A prominent researcher with an international reputation in the field of retina, Dr. Orth was principal investigator for 20 major clinical trials and studies sponsored by the National Institutes of Health, National Eye Institute and several pharmaceutical companies, including the AREDS and CATT studies. He has also served as co-investigator on many other national and international research studies.
An award-winning writer and lecturer, Dr. Orth has authored or co-authored several book chapters, monographs and more than 160 peer-reviewed articles. He was recognized with the American Academy of Ophthalmology's Senior Honor Award in 1994. And his book, Color and Fluorescein Angiographic Atlas of Retinal/Vascular Disorders, was honored by the American Publishers Association as the best new book in the field of medicine and science. In addition to writing and lecturing, Dr. Orth has served as board member or chairman for numerous professional societies and organizations. He is past president of the Chicago Ophthalmological Society and the Macula Society, and has served on the boards of the International Society of Ocular Trauma, the Chicago Lighthouse for the Blind, the Macula Foundation, the Illinois Society for the Prevention of Blindness and many others. Dr. Orth served as the Chairman of the Ingalls Health System Foundation and as a member of the Ingalls Health System Board of Directors and the board's Executive Committee. He has been listed in the "Top 500 Doctors in Chicago" (Chicago Magazine) and the Best Doctors in America.
Dr. Orth combined his love of ophthalmology with his love of sports by serving as team ophthalmologist for both the Chicago Bulls since 1985 and Chicago White Sox since 1981. He and his wife, Barbara, have two children and five grandchildren. Dr. Orth officially retired from Illinois Retina May, 2019.
Principal Investigator, Comparison of Age-Related Macular Degeneration Treatments Trials (CATT Study)
Principal Investigator, Age-Related Eye Disease Study 2 (AREDS 2)
Principal Investigator, Early Treatment for Diabetic Retinopathy Study (ETDRS)
Principal Investigator, Branch Vein Occlusion Study
Principal Investigator, original Macular Photo-coagulation Study

American Journal of Ophthalmology
Archives of Ophthalmology
Investigative Ophthalmology and Visual Science
International Ophthalmology Clinics
Ophthalmic Surgery
Controlled Clinical Trials
Retina

The Pan American Association of Ophthalmology
American Medical Association
American Academy of Ophthalmology, Fellow
Chicago Ophthalmological Society
Illinois Medical Association
Chicago Medical Association
American College of Surgeons, Fellow
Macula Society
The Retina Society
Illinois Society of Ophthalmology and Otolaryngology
Lions Club, Honorary Member
The Residents' Association of the Wilmer Ophthalmological Institute
American Society for Laser Medicine and Surgery, Inc., Fellow
American Society of Retina Specialists
Association for Research in Vision and Ophthalmology

F.A.C.S. American College of Surgeons

Retinal Specialist – The Wilmer Ophthalmological Institute, Johns Hopkins Hospital

Ophthalmology – Michael Reese Hospital and Medical Center

Michael Reese Hospital and Medical Cente

M.D. – The Chicago Medical School

B.S. – University of Pittsburgh