Kirk Packo, MD – Emeritus
Kirk Packo, MD, FACS – Emeritus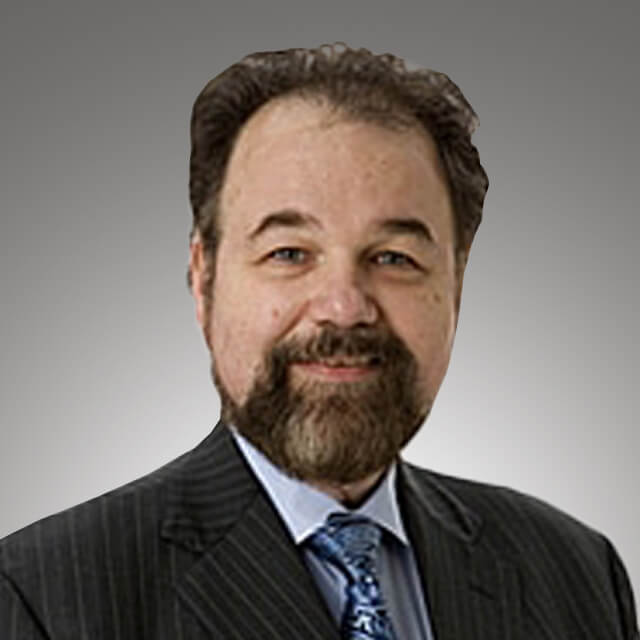 Kirk Packo, M.D., F.A.C.S., is an internationally acclaimed vitreoretinal surgeon, educator, researcher and inventor of several surgical instruments. Dr. Packo is Professor and Chairman Emeritus of the Department of Ophthalmology at Rush University Medical Center in Chicago, and co-founder of the medical center's Fellowship in Vitreoretinal Surgery. Additionally, Dr. Packo is a senior partner with Illinois Retina Associates.
Dr. Packo's interest in medicine began in childhood. With a father who was a professional photographer, Dr. Packo spent countless hours playing with cameras, working in his father's darkroom and appreciating the visual aspect of life. Naturally, his medical focus turned to ophthalmology. After completing his undergraduate degree in pre-medicine, and speech and drama at Notre Dame University, and medical school at St. Louis University, Dr. Packo graduated from the University of Illinois Eye and Ear Infirmary residency program. He completed his fellowship at Emory University in Atlanta and then returned as chief resident of the Eye Service. Dr. Packo is certified by the American Board of Ophthalmology and is a fellow of the American College of Surgeons. He joined Illinois Retina Associates in 1985.
"When I found ophthalmology, a field of medicine that involves vision and the visual senses, it felt like home. My father was very proud. My personal strong quality – what I bring to my practice – is again something I learned from my father, who was a real perfectionist. Doing something 'good enough' has never been acceptable. I approach my patients in the same way. If the patient were me or someone in my family, I would want the surgery to be done absolutely right. I have never accepted less."

—

Dr. Packo
Dr. Packo is a dedicated researcher and has participated in numerous national research studies and clinical trials. His major research interests are in complex retinal surgery and instrument development. In fact, Dr. Packo has invented more than 25 surgical instruments, holds two U.S. patents and collaborated on the development of the Artificial Silicon Retina. He sits on the advisory boards of several of the top manufacturers of retinal surgery instrumentation.
Since joining Illinois Retina, Dr. Packo has become one of the most sought-after lecturers in the field. He has delivered more than 1,000 individual presentations in 20 countries. No other retinal specialist in the world has delivered so many presentations nor has been in such demand as an innovative thought leader and educator. Locally, he has trained numerous retinal fellows at Rush University Medical Center. In fact, his teaching prowess has earned him a number of education awards, including the Senior Honor Award of the American Academy of Ophthalmology, numerous local and international "Golden Apple" awards, and membership in the elite Lepper Society of Teachers. Dr. Packo is also a busy writer and has written more than 100 articles that have appeared in numerous specialty journals, as well as book chapters and abstracts. In addition, he founded the journal The Retina Times and has produced over 20 award-winning medical films. Dr. Packo holds leadership roles in numerous national and international societies and organizations, most notably the American Society of Retina Specialists (ASRS), the largest retinal society in the world, which he has served as board member since 1992 and as President from 2000-2002. He also holds membership in the Retina Society, the American Academy of Ophthalmology, the American College of Surgeons, the American Medical Association, and the Chicago Ophthalmologic Society, which he has served as President. He is consistently listed in the Best Doctors in America, America's Top Ophthalmologists, and Best Doctors in Chicago. Dr. Packo has been recognized as one of the top retinal specialists in the world with the receipt of several elite international awards for contributions to the science of retina. In 2007, the ASRS bestowed Dr. Packo its highest award with the Founders Award, joining a short list of some of the most respected retinal specialists in the field in recognition of his leadership and world-wide educational efforts. In 2009, Dr. Packo became one of the first Americans to be honored with the top award of the European Vitreous Society, the Relja Zivojnovic Award, for outstanding lifetime worldwide contributions to the field of vitreoretinal surgery. No other retinal specialist has ever been recognized with both of these awards.
Dr. Packo has amassed an eye-stopping collection of antique toys and original movie posters – many of which are on display at his offices in Harvey and at Rush University Medical Center. Additionally, he enjoys photography, collecting, computer graphics, and restoring his 1956 Thunderbird. Dr. Packo's son has inherited many of his father's and grandfather's artistic talents and is pursuing a career in film and audio production.
In 2019, Dr. Packo was the first recipient of The Packo Service Award by the American Society of Retina Specialist. This award was created to recognize a member for exceptional service to the Society. You can watch the induction of the award and Dr. Packo's acceptance below.
Dr. Packo retired in April, 2021.
The Packo Service Award
Investigator, Early Treatment Diabetic Retinopathy Study (ETDRS)
Investigator, Macular Photocoagulation Study (MPS)
Investigator, Endophthalmitis Vitrectomy Study (EVS)
Investigator, Age Related Eye Disease Study (AREDS and AREDS2)
Investigator, Submacular Surgery Trials (SST)
Investigator, Complications of ARMD Prevention Trial (CAPT)
Investigator, Longitudinal Study of the Ocular Complications of AIDS (LSOCA)
Investigator, Comparison of Age-Related Macular Degeneration Treatments Trial (CATT)
Investigator, Diabetic Retinopathy Clinical Research Network Trials (DRCR)
Investigator, Microplasmin in Vitreoretinal Diseases (MIVI)

Ocular Surgery News
Ocular Trauma Journal
Vitreous Society On-Line Journal
Eye Science
Ophthalmology Management
Archives of Ophthalmology
American Journal of Ophthalmology
Ophthalmology
Retina
The Retina Times
The Retinal Physician
Retina Today

American Academy of Ophthalmology, Fellow
American Society of Cataract and Refractive Surgery
American Society of Retina Specialists
Association for Research in Vision and Ophthalmology
Campo Society Retina Study Club
Chicago Ophthalmologic Society
Foundation for Fighting Blindness
Illinois Association of Ophthalmology
Pan American Association of Ophthalmology
Research to Prevent Blindness, Inc.
Retina Society
Retina Study Club of Chicago
World Eye Foundation
European Vitreoretinal Society
American College of Physician Executives
American College of Surgeons, Fellow
American Medical Association
Chicago Medical Society
Illinois State Medical Association
Juvenile Diabetes Foundation
Mark. H. Leeper Society of Teachers, Rush University, Chicago
Medical Films Academy
Society for Clinical Trials
Society of Medical History in Chicago
The Institute of Medicine of Chicago

Retinal Specialist – Emory University

Ophthalmology – the University of Illinois Eye and Ear Infirmary

St. John's Mercy Medical Center

M.D. – St. Louis University School of Medicine

B.S. – University of Notre Dame

B.S. – University of Pittsburgh