Dr. Hasan received award at AAO 2023
Dr. Hasan received award at AAO 2023
We are thrilled to announce and celebrate an achievement by one of our esteemed colleagues, Dr. Sohail Hasan, who recently attended the Annual Meeting of the American Academy of Ophthalmology (AAO) in San Francisco.
At this prestigious event, Dr. Hasan was honored with the distinguished "Outstanding Champion for Veterans' Eye Care" award by the AAO. This award is a testament to his unwavering dedication and exceptional contributions to the field of ophthalmology, particularly in caring for the eye health of our veterans.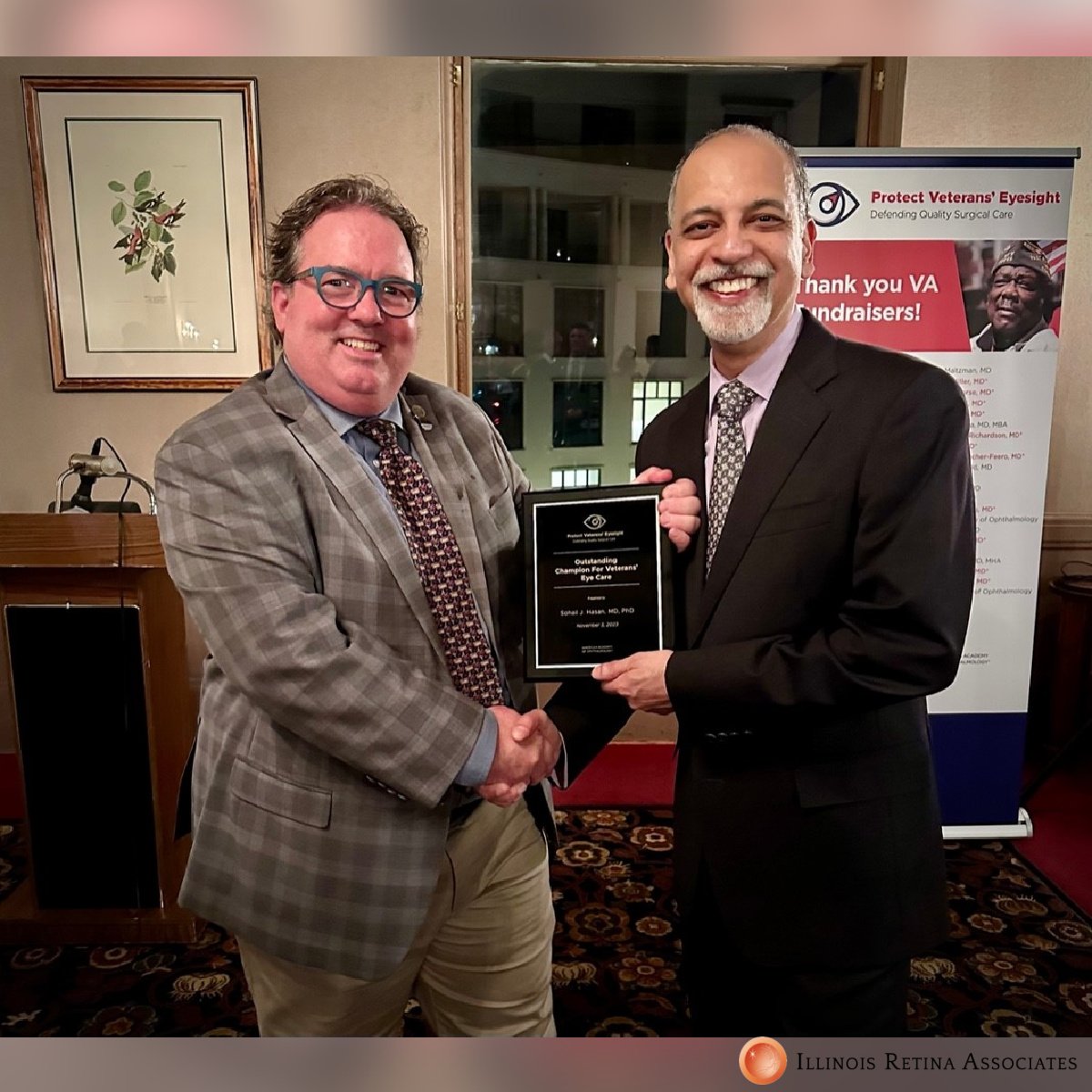 The award presentation was a highlight of the event, showcasing Dr. Hasan's commitment to excellence and his significant impact on the lives of those who have served our country. His work not only exemplifies the highest standards of patient care but also aligns with our mission at Illinois Retina Associates to provide outstanding ophthalmic services to all.
In addition to receiving this prestigious award, Dr. Hasan also delivered an insightful talk at the Retina Subspecialty Day. His presentation, entitled "United for Sight: A Vision for Effective Advocacy", was met with great interest and acclaim. Dr. Hasan's talk emphasized the importance of advocacy in ophthalmology, shedding light on how we can all contribute to the advancement of eye care and patient well-being.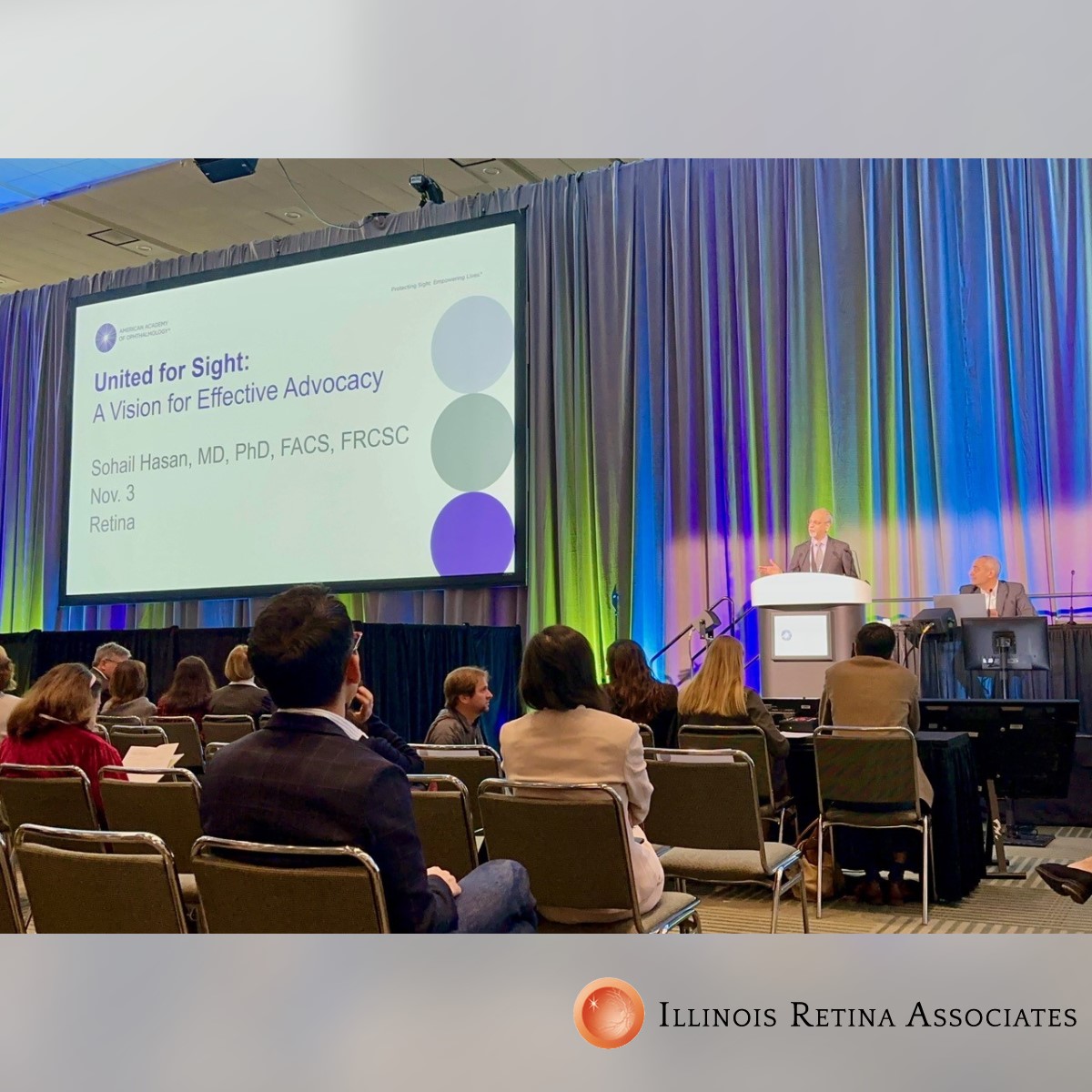 Dr. Hasan's achievements and his continued commitment to advancing eye care, especially for our veterans, are sources of great pride for our team at Illinois Retina Associates. His recognition by the AAO underscores the valuable contributions and impact that our specialists have in the field of ophthalmology, both locally and nationally.
We congratulate Dr. Hasan on this well-deserved honor and thank him for his exceptional service and dedication. His work inspires us all and sets a benchmark for excellence in patient care and advocacy.
Please join us in congratulating Dr. Hasan on this outstanding achievement!