Retinal Artery Macroaneurysyms – November, 2022
Retinal Artery Macroaneurysyms – November, 2022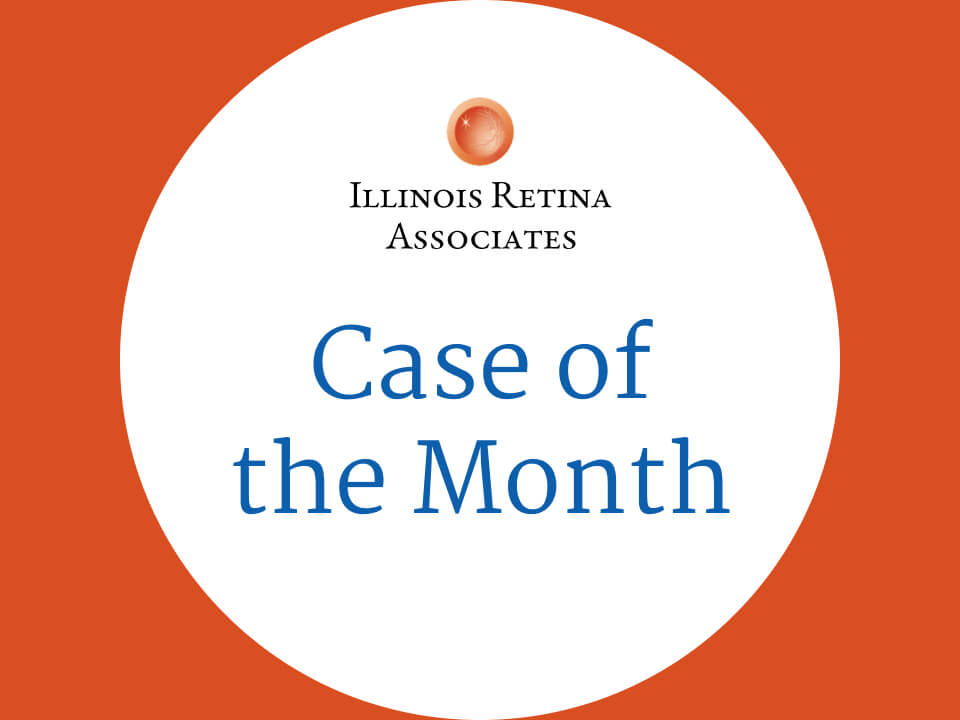 History:
A 77-year-old woman was referred for a paracentral scotoma in her left eye starting 3 days prior. The patient's vision had been stable since then. Her past medical history was significant for a remote history of breast cancer treated with lumpectomy. Her review of systems was otherwise unremarkable.
Exam:
Her visual acuity was 20/25 in the right eye and 20/50 in the left eye. There was no RAPD. Intraocular pressures were 14 and 16 in the right and left eyes, respectively. Anterior segment exam demonstrated mild nuclear sclerosis in both eyes. Dilated fundus examination demonstrated a normal fundus in the right eye and the left eye demonstrated retinal hemorrhages in multiple layers superiorly with adjacent retinal edema and mild macular exudate (Figure 1).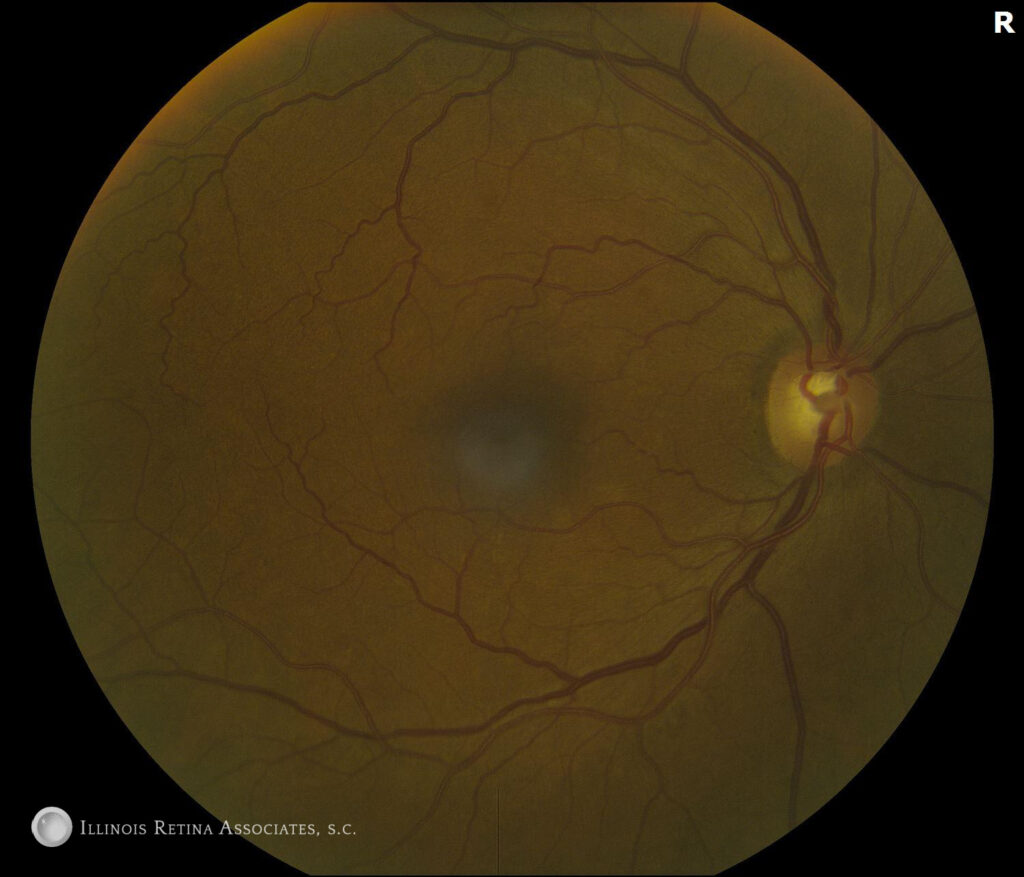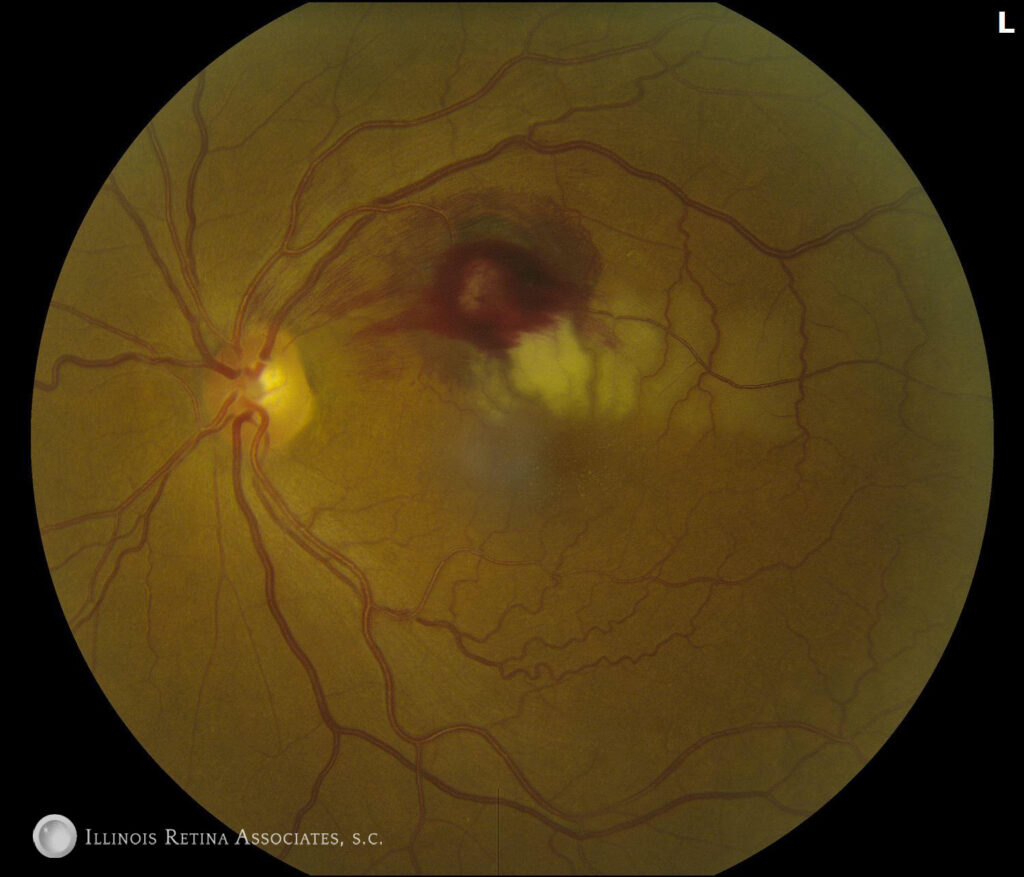 Figure 1: Fundus photographs demonstrated a normal fundus in the right eye and the presence of retinal hemorrhages in multiple layers superiorly with adjacent retinal edema temporally and mild macular exudate in the left eye.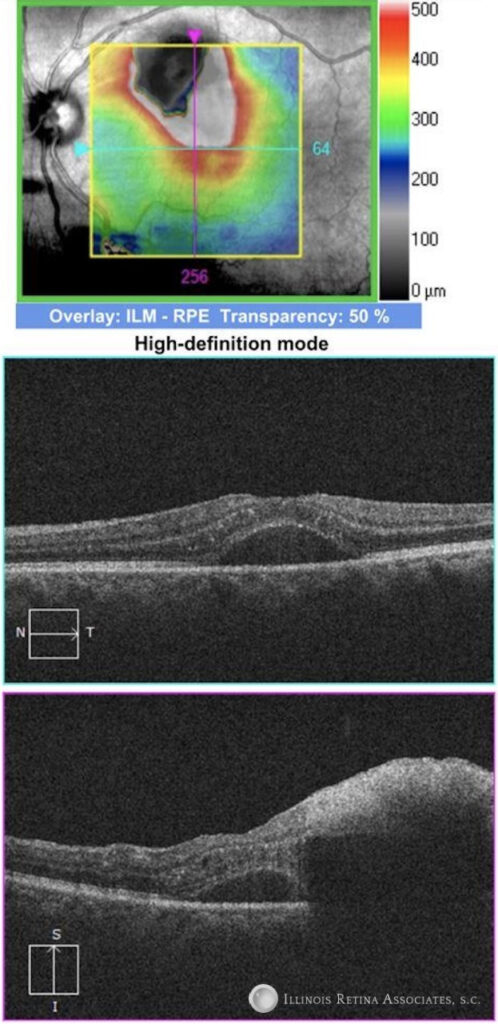 Figure 2: Optical coherence tomography (OCT) demonstrated central subretinal fluid with inner retinal edema temporally.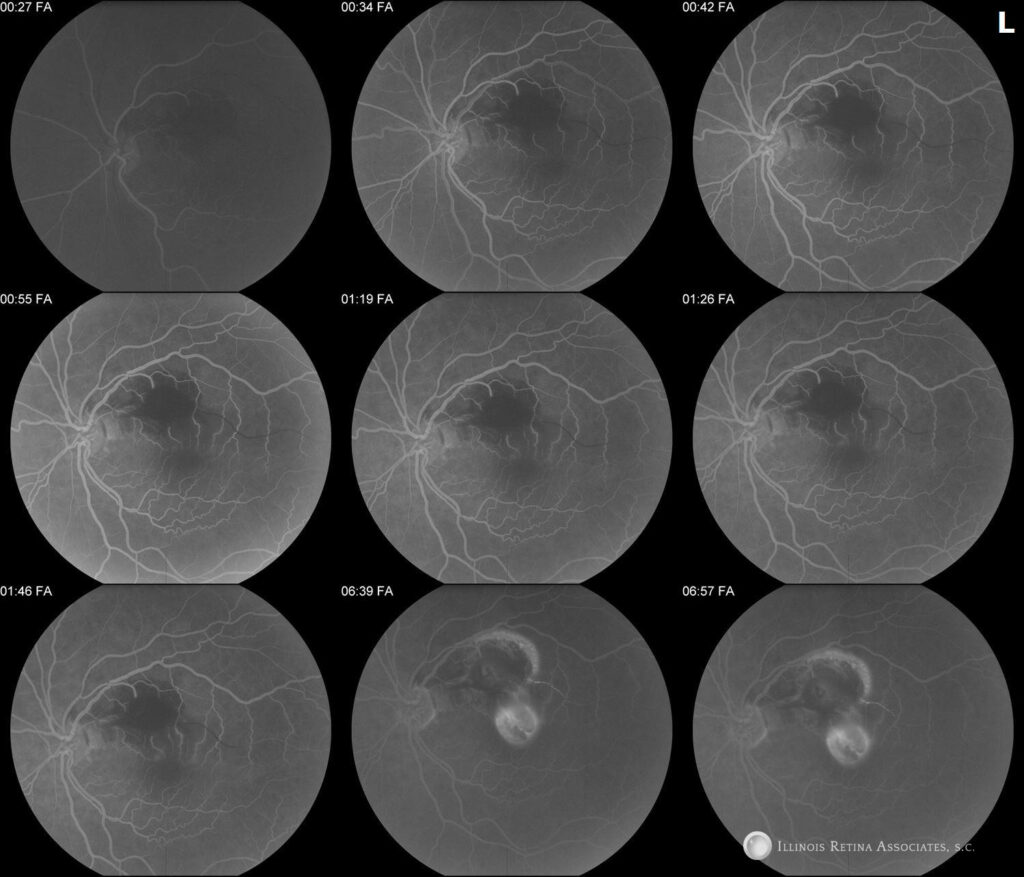 Figure 3: Intravenous fluorescein angiography (IVFA) of the left eye demonstrated initial hypofluorescence caused by blockage of the retinal hemorrhage followed by late leakage surrounding the hemorrhage with increased hyperfluorescence centrally overlying a retinal vessel.
Differential Diagnosis:
Retinal artery macroanneurysm with branch retinal artery occlusion

Branch retinal vein occlusion
Neovascular age-related macular degeneration
Polypoidal choroidal vasculopathy
Trauma
Anemic/leukemic retinopathy
Discussion:
Retinal Artery Macroaneurysm (RAM)
Retinal artery macroaneurysyms (RAM) are acquired focal aneurysmal dilations of a retinal arteriole and occur 1 in 4,500 individuals. Typically, RAM affects elderly, hypertensive women and thus patients should be referred to their primary care physician to optimize blood pressure control. Many patients can be asymptomatic however some patients can present with acute, severe vision loss depending on the location of the lesion. RAM can be classified into a quiescent, hemorrhagic, and exudative forms. Quiescent RAM presents as an incidental finding on exam and rarely affects vision. Hemorrhagic RAM presents with characteristic hemorrhages at multiple levels (preretinal, retinal, and subretinal) and is one of the few causes of hemorrhage at multiple levels. Exudative RAM has a more insidious presentation caused by gradual exudation of lipid, intraretinal edema, and subretinal fluid surrounding the lesion.
Rarely RAM can result in severe vitreous hemorrhage and B scan ultrasound, although not diagnostic, can be performed to exclude retinal tears or detachments. OCT can be performed to detect intraretinal or subretinal fluid. Additionally, OCT may identify the RAM as a round or oval hyperreflective lesion in the absence of extensive hemorrhage. IVFA is the ancillary study of choice demonstrating hyperfluorescent filling of the lesion and leakage of exudation. Overlying hemorrhage will block underlying fluorescence.
Patients with relatively good vision can be observed. Patients that develop significant exudation or hemorrhage are recommended to under laser photocoagulation. There is also evidence that anti-VEGF therapy can be effective as well.
This case demonstrates the classic appearance of the hemorrhagic form of this condition with an associated branch retinal artery occlusion. Given the absence of an embolus, a CBC, ESR, and CRP was performed to rule out giant cell arteritis which were negative. The patient was referred to their primary care physician for optimization of their blood pressure control. The patient was offered laser photocoagulation to the lesion given the significant hemorrhage and exudation. Two months after their laser treatment there was resolution of the intraretinal and subretinal fluid (Figure 4). Inner retinal thinning eventually developed in the area of branch retinal artery occlusion.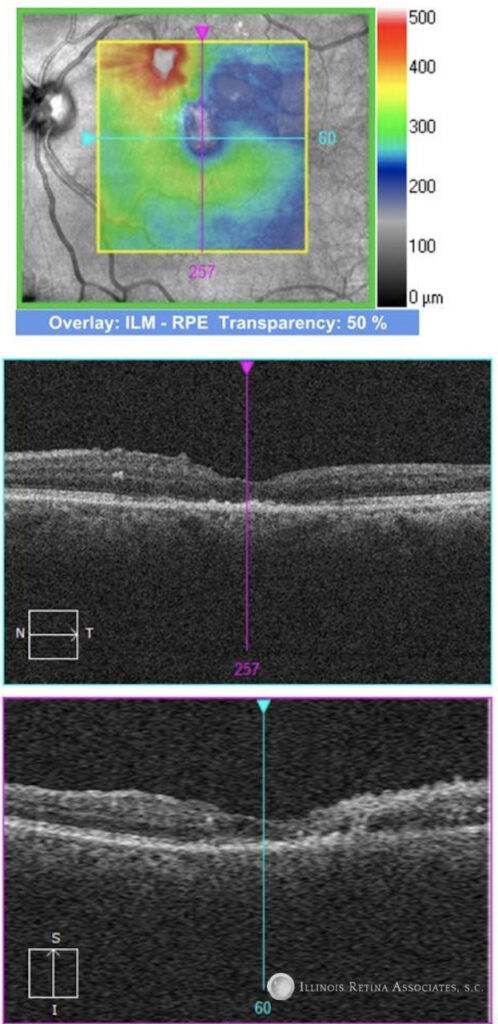 Figure 4: OCT of the left eye demonstrating resolution of intraretinal edema, subretinal fluid and development of inner retinal thinning in the previous area of branch retinal artery occlusion.
If you are looking to schedule your first consultation, please contact us today by clicking HERE and find the location that is nearest you!
References:
Lee EK, Woo SJ, Ahn J, Park KH. Morphologic characteristics of retinal arterial macroaneurysm 

and its regression pattern on spectral-domain optical coherence tomography. Retina 2011;31(10):2095-2101.

Moorsavi RA, Fong KC, CHopdar A. Retinal artery macroaneurysms: clinical and fluorescein angiographic features in 34 patients. Eye (Lond) 2006;20(9):1011-1020.
Fichte C, Streeten BW, Friedman AH. A histopathologic study of retinal arterial aneurysms. Am J Ophthalmol 1978;85:509-518.
Brown DM, Sobol WM, Folk JC, Weingeist TA. Retinal arteriolar macroaneurysms: long-term visual outcome. Br J Ophthalmol 1994;78(7):534-538.
Pichi F, Morara M, Torrazza C, et al. Intravitreal bevacizumab for macular complications from retinal arterial macroaneurysms. Am J Ophthalmol 2013;155(2):287-294.